We are always on the lookout for enthusiastic potential new members who love to sing to join Black Sheep Harmony. We meet every Thursday at Cadbury Heath Hall from 7.30-10.00pm.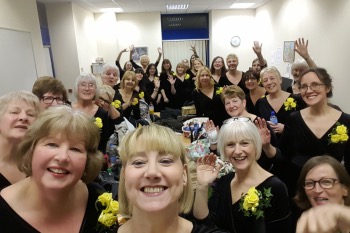 Requirements
You must be able to sing in tune and have a good ear, be a woman over 18 years old with no upper age limit and be dedicated. You do not need any experience, musical training or even need to be able to read music. We have learning tracks of your part to help you learn the music easily.
Rehearsals
Rehearsals are a mixture of working hard and having fun learning new songs, polishing existing repertoire and working on perfecting competition and concert performances. We combine exercises to develop your vocal skills to make you a better singer.
Commitment
We strive for excellence and the more you give, the more you will get back. We will expect you to learn music at home, fully commit to attend weekly rehearsals, occasional section rehearsals and try to attend as many performances and competitions as possible. You can even lend a hand in helping to run the chorus as everyone has something to give. We may be a amateur group, but our approach and dedication is professional. We have been lucky to have been given opportunities to perform live both on the Radio and TV.
Cost
It is costs just £15 a month to join as we are non profit making and this covers all the music, learning materials, rehearsal venue hire, chorus risers, coaching and other costs. There are some costs associated with what we wear for concerts etc. but we try to help where possible if these costs are prohibitive
for you.
What will happen when I start?
A director will assess you to see which voice part suits your voice type best on your first night. The leads mainly sing the tune and the other three parts of Tenor, Baritone and Bass are harmony parts. The vocal ranges from high to low voices and everything else in between. You will be placed in your section on the risers with an experienced singer.
Then we will give you a short song to learn in your new voice part, which is our audition to ensure you can sing in tune and hold your own part. We will support in the learning process as required so that when you feel ready, and you are sure that you want to join our chorus, then we will listen to you sing it - in a side room, in a small group ( not on your own or in front of the whole chorus), so not as scary as you think!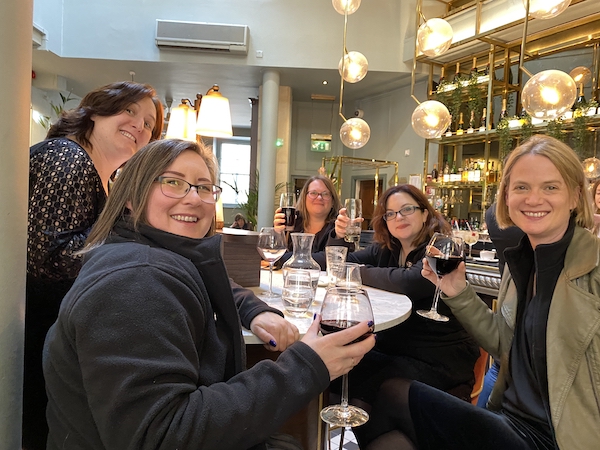 Make Friends
You will make new like-minded friends of all ages, eat cake, maybe have a drink in the pub, and have an all round good laugh. We go out socially for our annual Christmas meal, Festivals, to Convention and to other events. You can choose what suits you.
Interested? We would love to invite you to our next rehearsal as they are all open evenings. So come along and see first hand the fun, energy and sound that we generate. Either just turn up or get in touch to let us know you are coming.

Contact Noey 07899 088180
info@blacksheepharmony.com