Our very first Black Sheep Quartet evening!

| | |
| --- | --- |
| Type of post: | Chorus news item |
| Sub-type: | No sub-type |
| Posted By: | Kathy Farrell |
| Status: | Current |
| Date Posted: | Fri, 30 Jun 2023 |
Recently we held our inaugural quartet evening, a chance for our members to get together to sing in either a quartet or octet. The evening was organised in the main by Hanna with her sidekick Andrea, plus some input from our MD Pete and also help from his partner Ali (in another chorus that we won't mention!).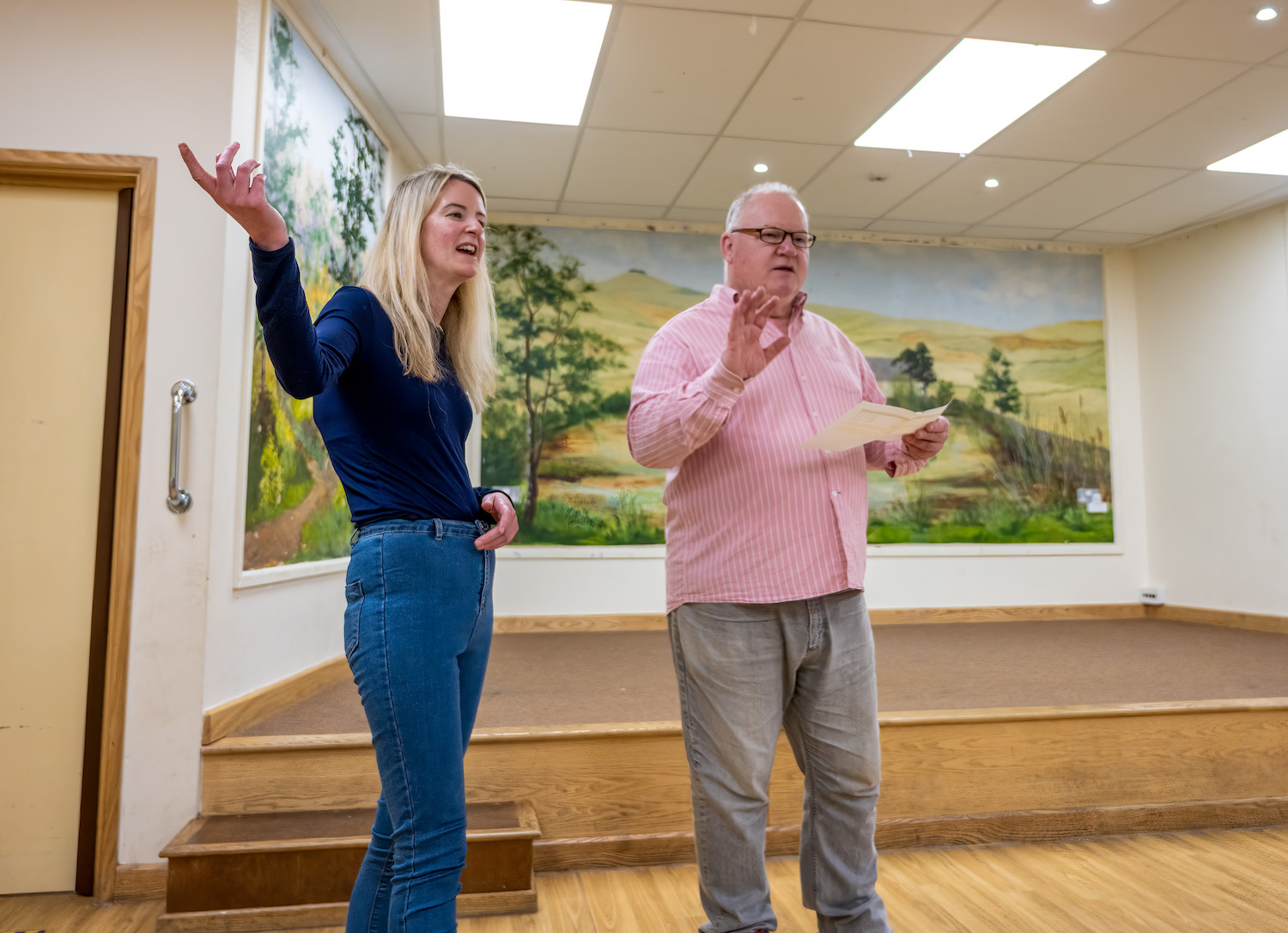 Hanna sent out lots in information in advance and we were able to choose the songs we would like to sing out of a selection of 5, plus whether we would prefer singing in a quartet or octet (where there's safety in numbers!). We were then told which quartet we would be part of plus the song for that quartet. Not everyone chose to take part but everyone was encouraged to come along to support.
Although there was no time to rehearse in advance of the day, we would all have a chance to run through our chosen piece just before we performed it to the rest of the chorus.
Initially it was thought that Pete would be able to give a small amount of tuition to each quartet/octet after they had performed but as there was such a good response to the number of people wanting to take part, this went out of the window on the day when it became apparent we would run out of time.
We started the evening with a warm-up, a chance to get the voices warmed up. And Pete asked us to show our appreciation for each act in the normal way, with lots of encouragement before each song and giving a standing ovation at the end.
Then it was time for the evening proper to commence and our nerves to kick in.
First up:
"Anthem" sung by "Chess Club", Ann OC, Kathy, Nicky & Caz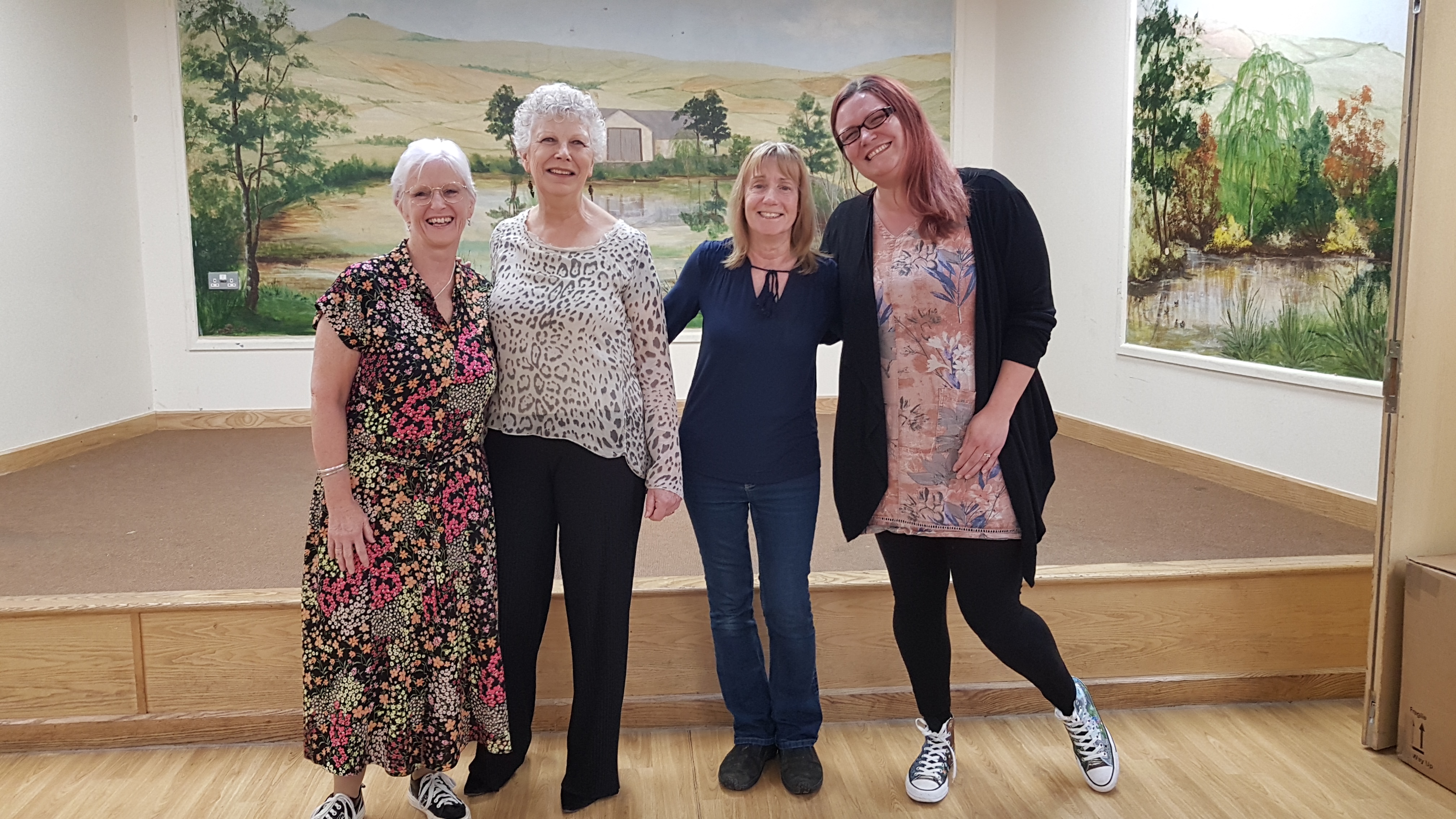 Our second quartet named themselves "Intimidation"! Kate S, Hanna, Cat & Pete sang "And So It Goes"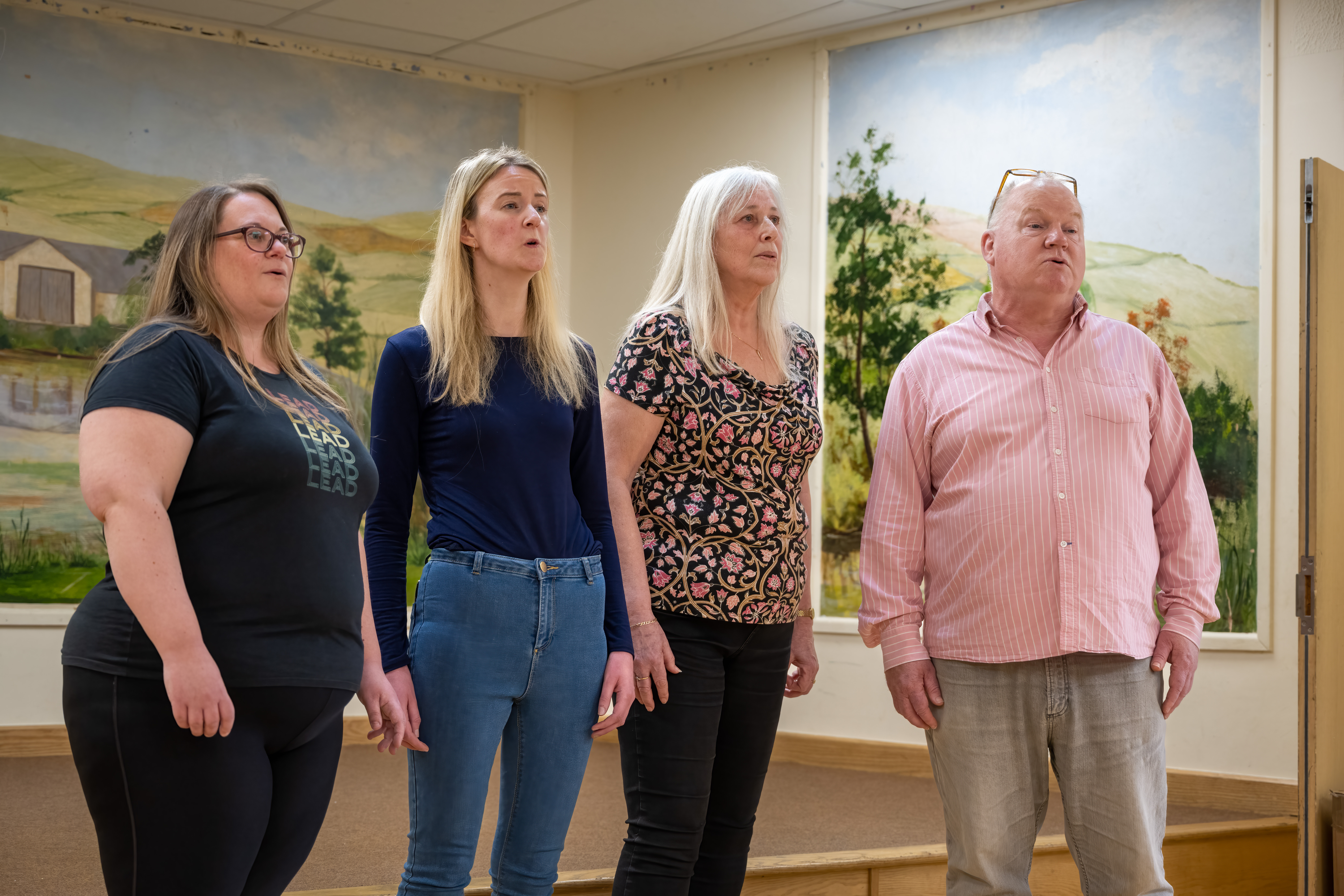 Cher, Sandra, Helen & Caz sang "Heart of my Heart" in their quartet named "Quintastic" with a little help from Debbie C alongside new tenor Cher.
Our first octet of the evening, "Awesome 8" comprised Ann OC, Debbie T, Fidge, Lyn R, Pam, Rhona, Debbie AK & Cat and they sang "Anthem"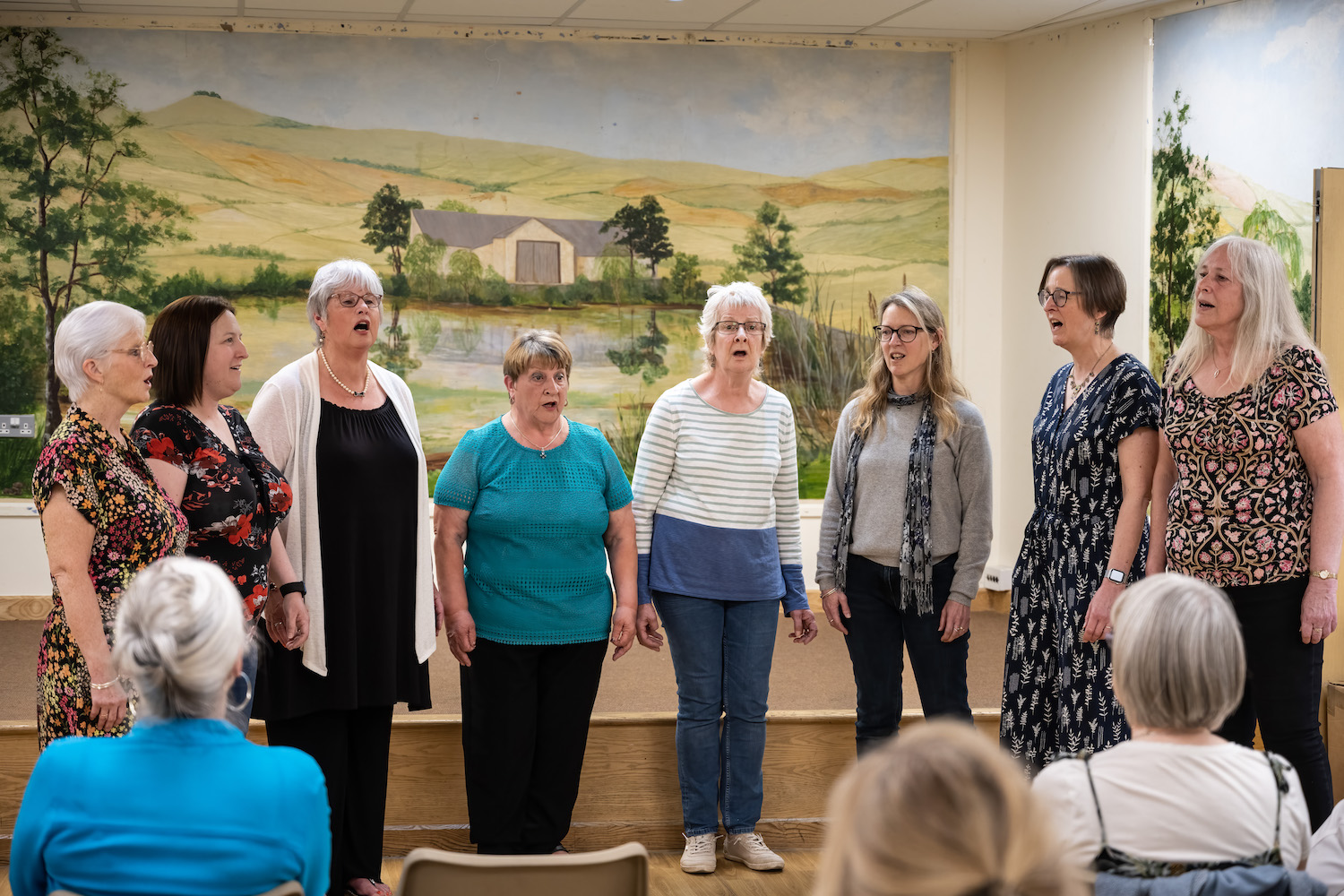 During a short refreshment break Noey & Sue led everyone in a singsong of our favourite songs.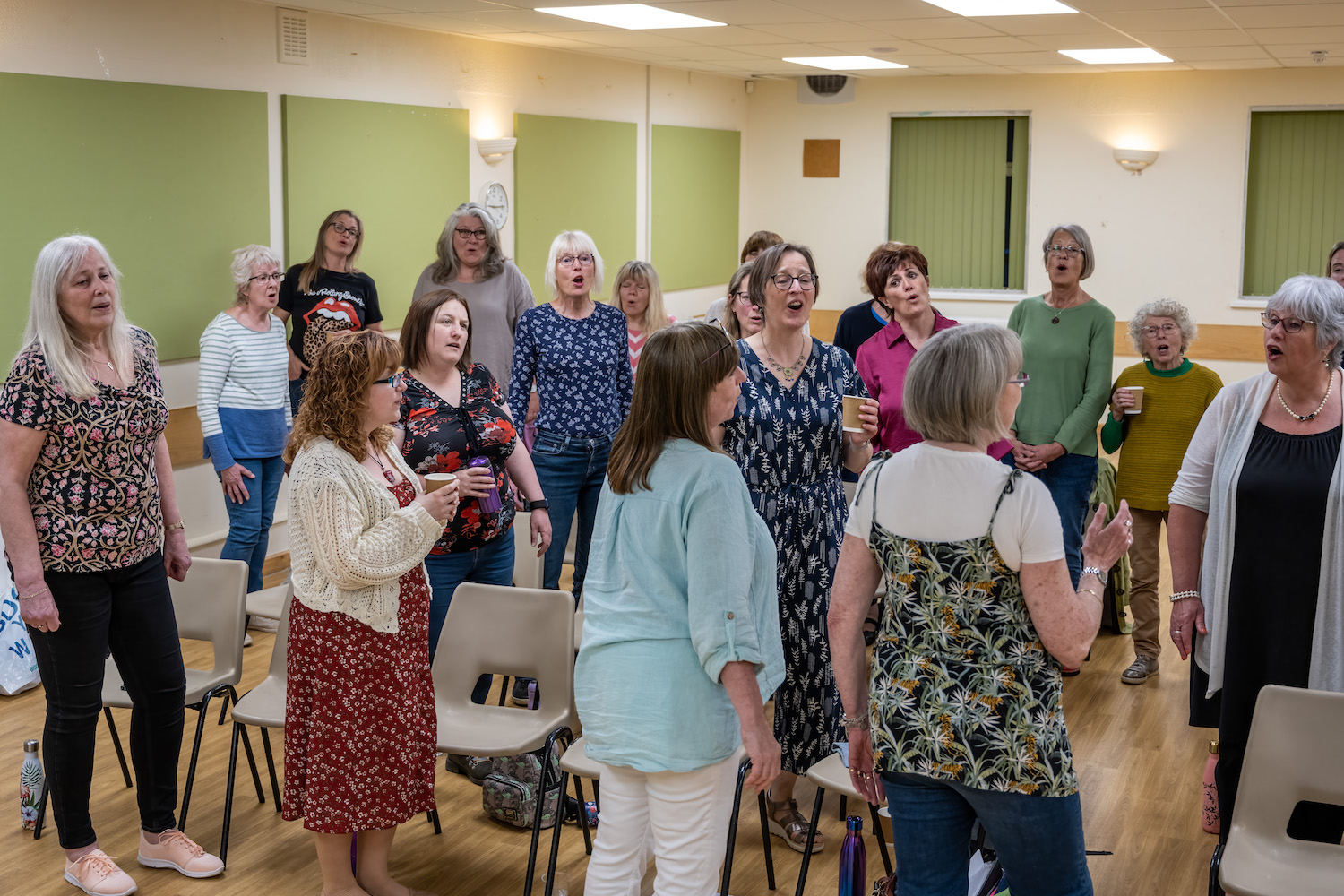 Then the "Unforgetables", namely Debbie AK, Noey, Sandra, & Debbie C sang "Blackbird"
Our next quartet "The Cadbury Chords" comprised Sally, Debbie T, Lin C & Sue D singing "And So It Goes"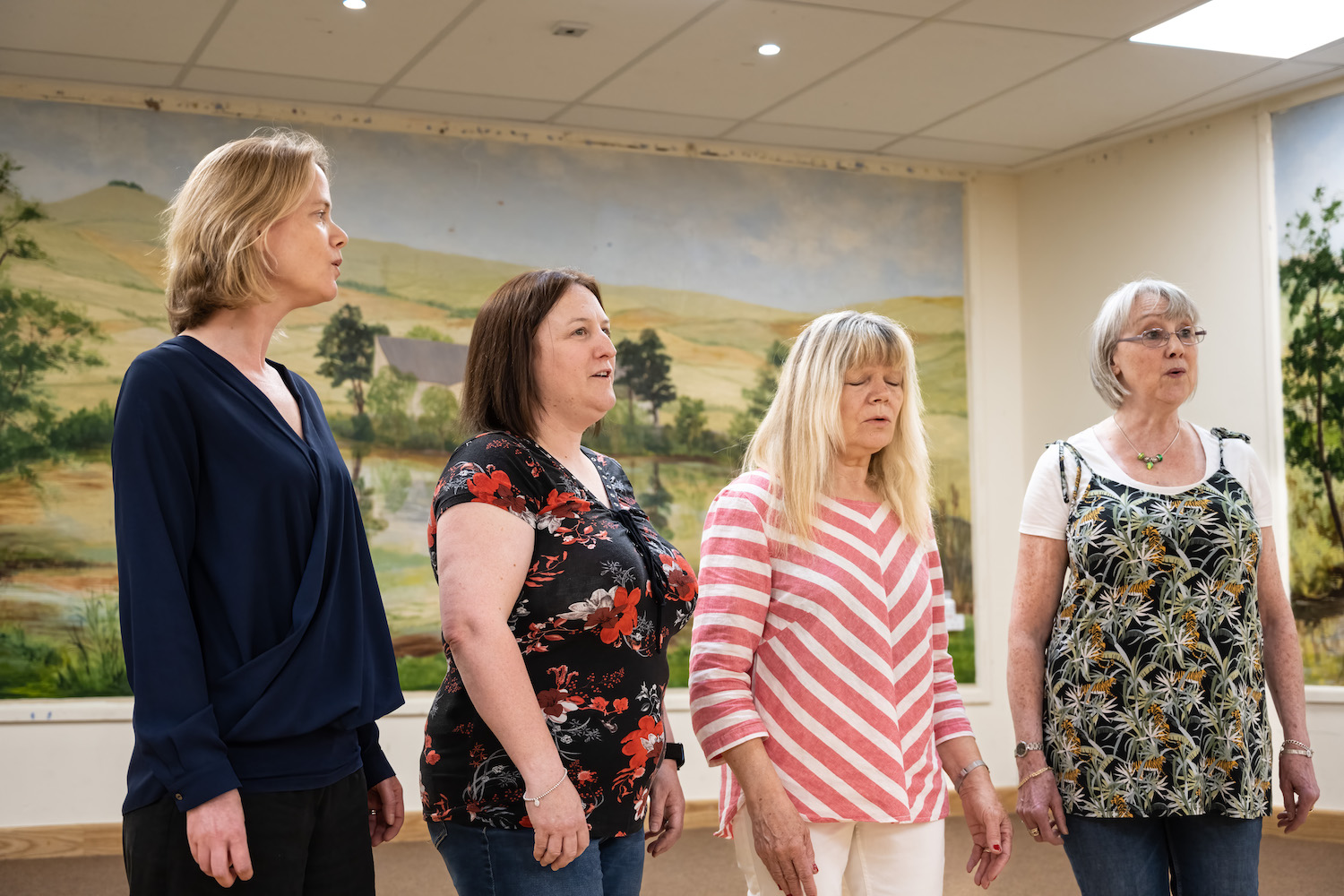 "And So It Goes" was also the choice for the next quartet, "The Four-Tunes" with Anne C, Joanna, Rhona & Debbie AK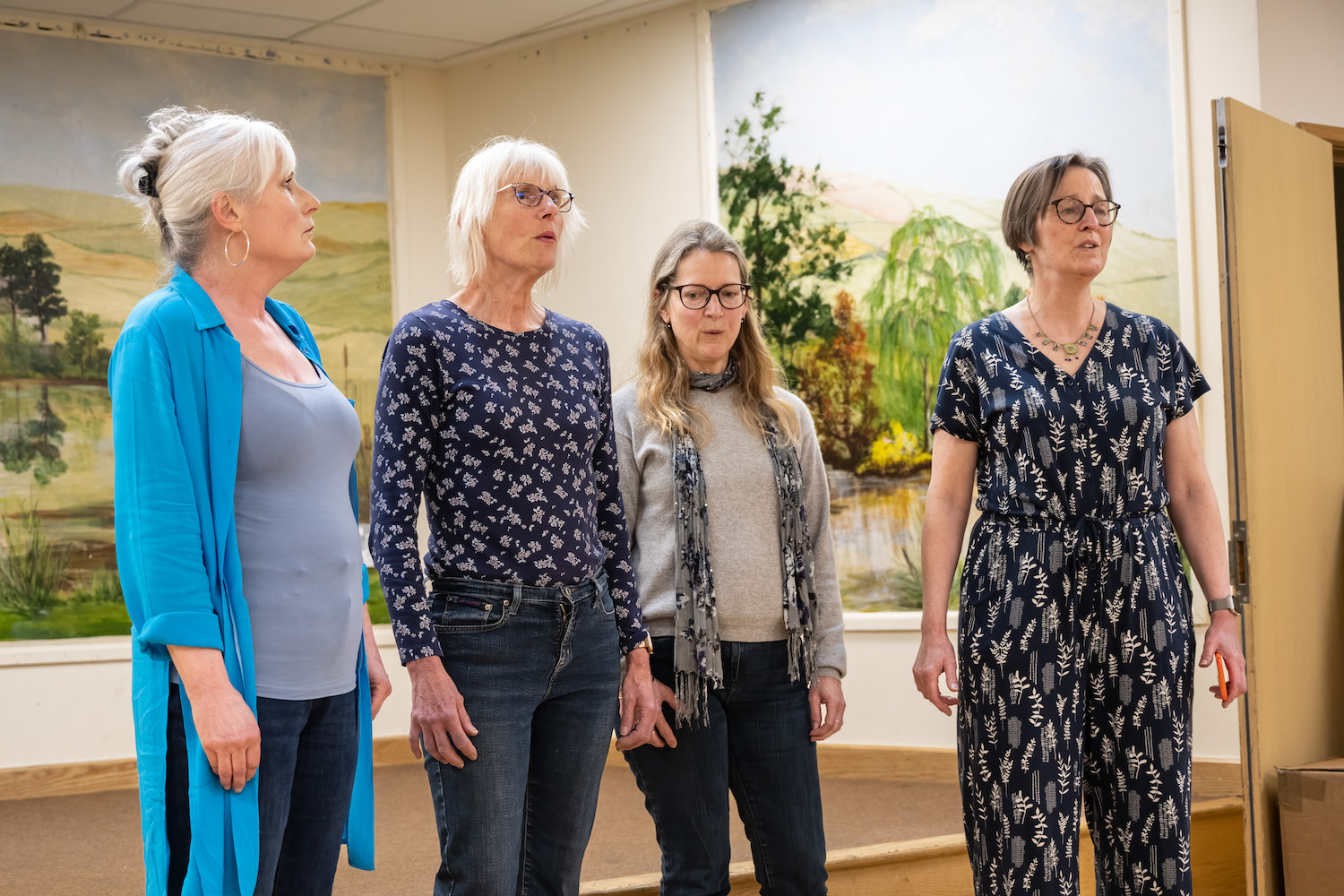 The final quartet before another refreshment break was "Hell or High Water" as Sally, Kathy, Helen & Sophie Smith sang "And So It Goes"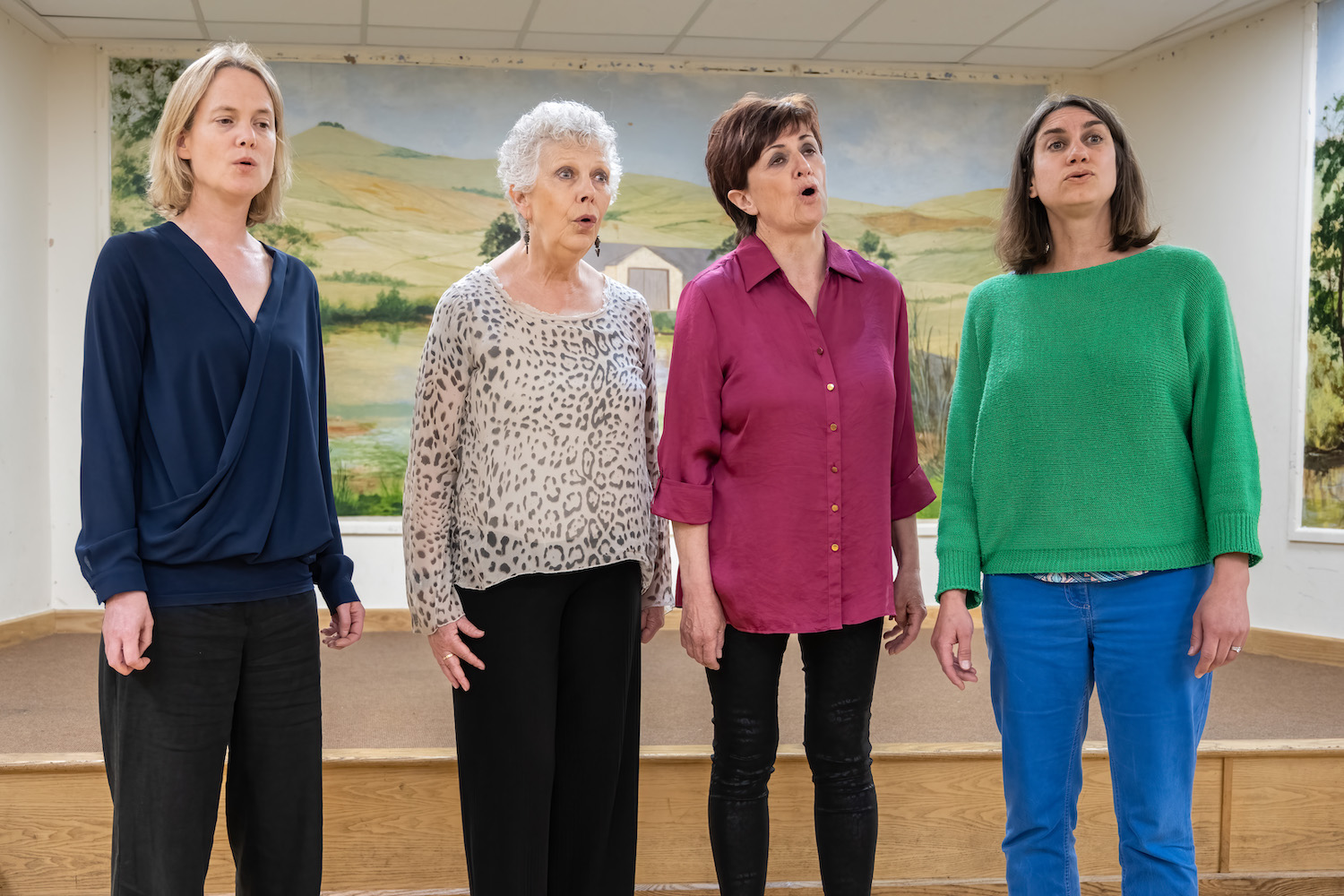 Another octet "Seven Songbirds & Pete" Anne C, Andrea, Jo S, Kate G, Pete, Nicky, Sophie Smith & Caz sang "Blackbird"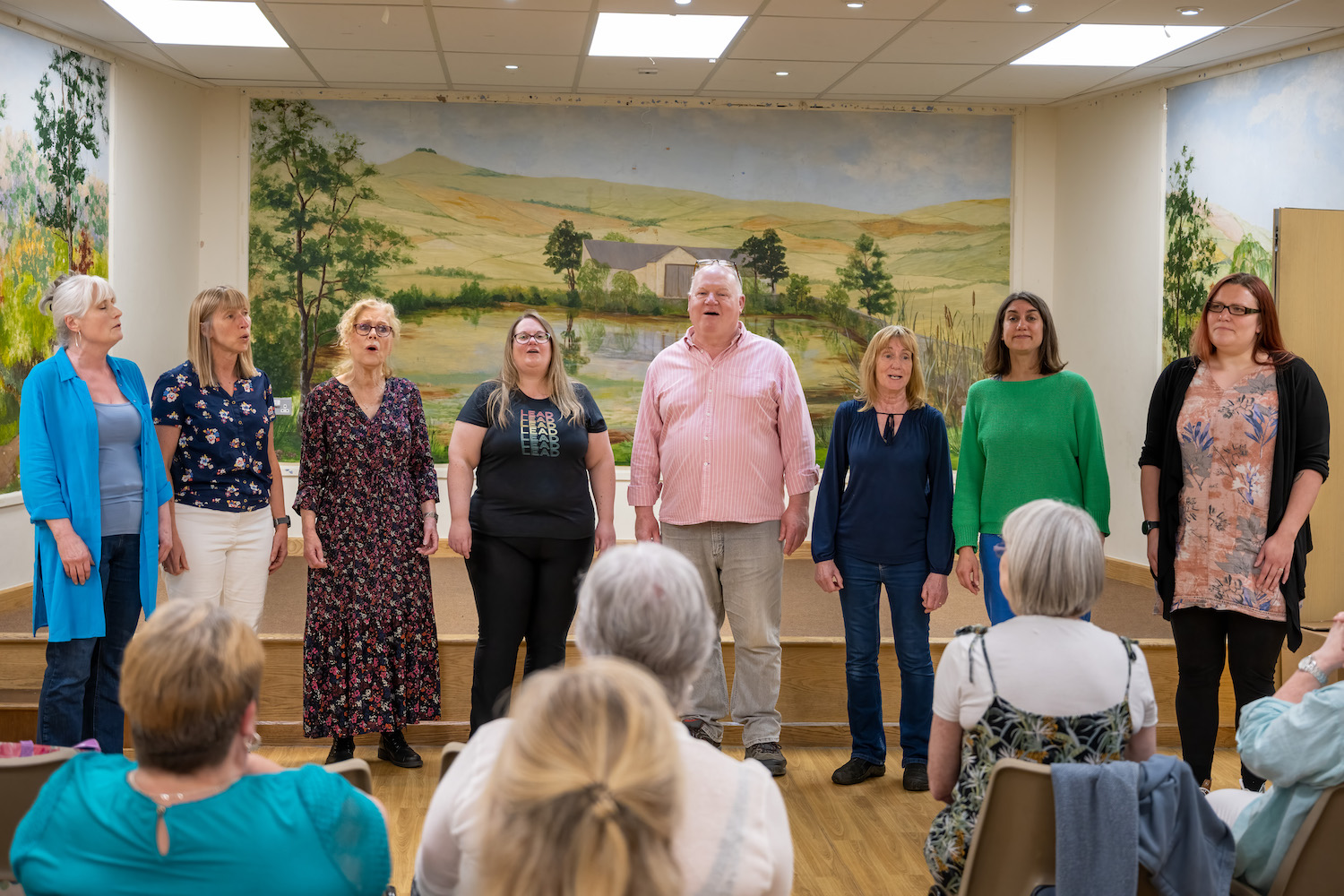 "Just 4 Ewe" was the name chosen by Debbie C, Sally, Noey & Hanna for the penultimate act of the night, singing "Happy Together"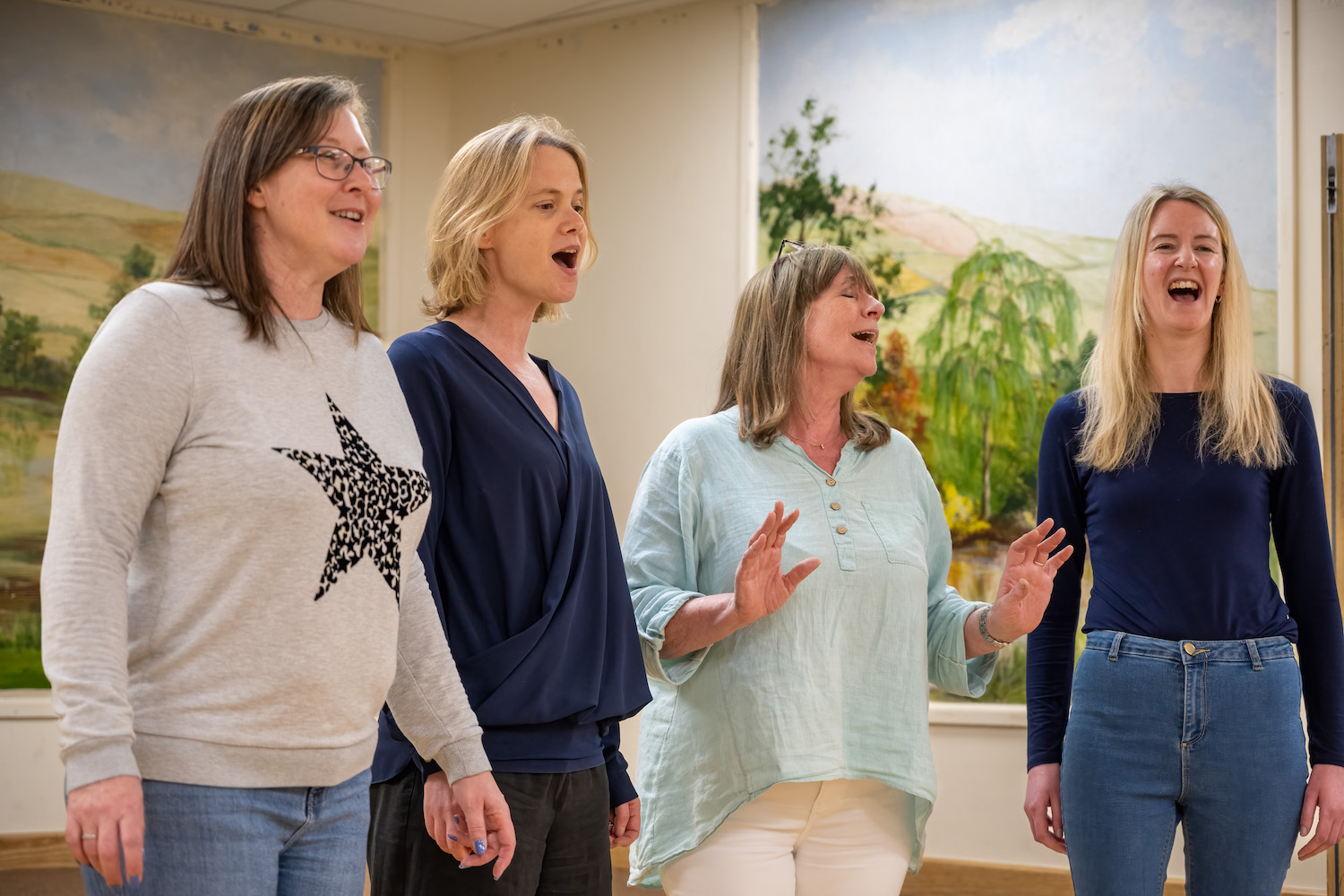 And "Out with a Bang" finished off the evening with Andrea, Noelle, Nicky & Sue D singing "Anthem".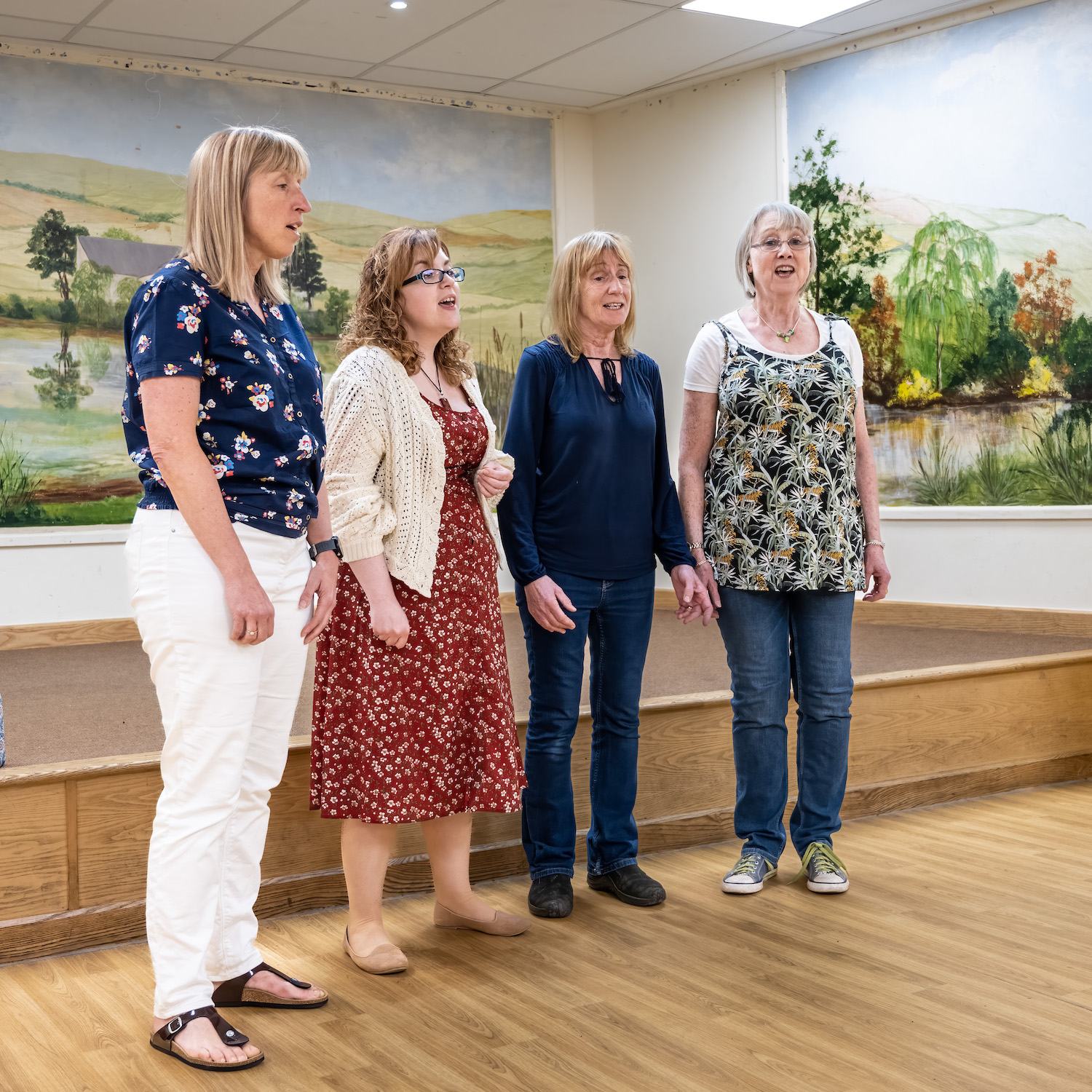 It was agreed we had a fun night enjoyed by all and we give a massive thanks to Hanna and Andrea for the organisation. Here's to the next one!

Kathy Farrell