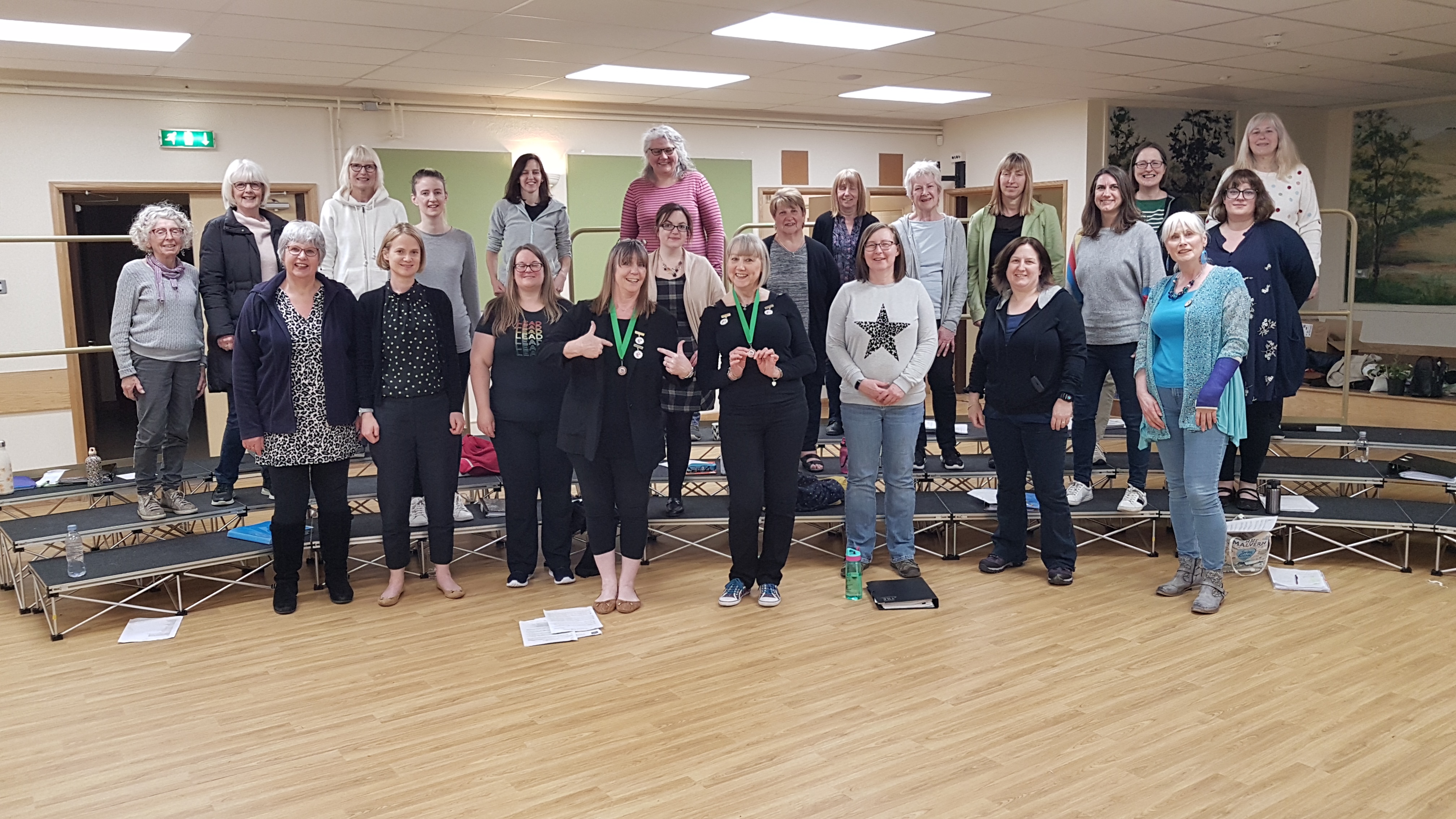 After months of hard work with various mixed choruses, one life- and two current members of Black Sheep Harmony have recently picked up a hat-trick of medals each.
At the end of April, the national mixed chorus competition was held at the British Association of Barbershop Singers (BABS) convention in Harrogate. Our chairman Noey, our MD Emeritus David and our Assistant MD Sue were competing in two mixed choruses, Endeavour and Bristol Mix. Both of these choruses have their own stories.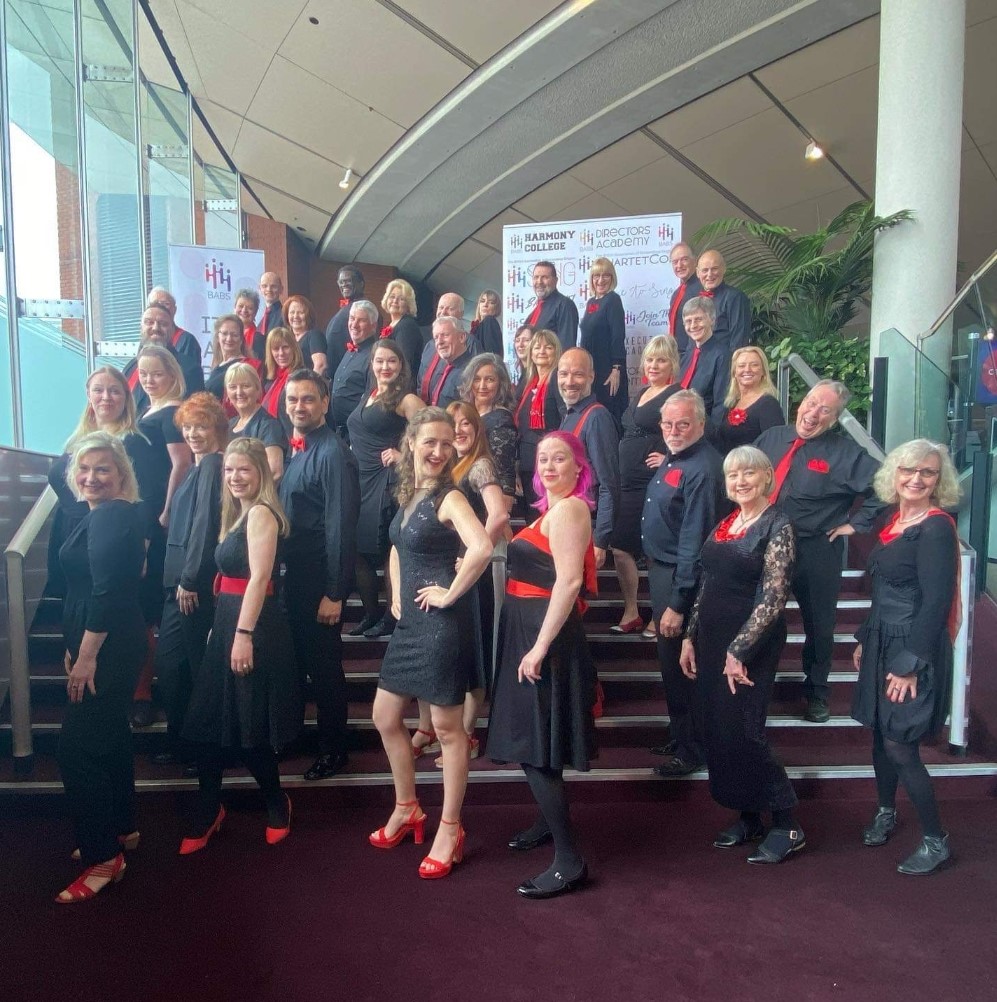 Endeavour is an audition chorus with it's roots firmly in the (relatively new in the UK) tradition of Harmony Brigade. Under the direction of Lisa Robathan and Rae Watney, Endeavourers range from all over Europe and meet about 6 times a year for intensive weekend rehearsals with a social dinner thrown in for fun (and singing Brigade songs!!). Noey, David and Sue have sung with Endeavour almost since its inception in 2018 and were absolutely thrilled to achieve silver medal place at BABS, with a score of 75.7%.
The Bristol Mix is also an audition chorus with the original aim of bringing together singers from the six Barbershop choruses in Bristol. Headed by Linda Corcoran and Craig Kehoe, TBM were formed in 2019 and aimed to meet bi-monthly but after only a couple of rehearsals, the dreaded COVID struck. Like all choruses, TBM stuck together virtually until able to meet physically and have managed just five rehearsals since then. Despite all that, Noey, David and Sue were absolutely delighted to collect GOLD medals with TBM in the chorus's first ever singout (which happened to be on the convention stage!) with an excellent score of 78.8%.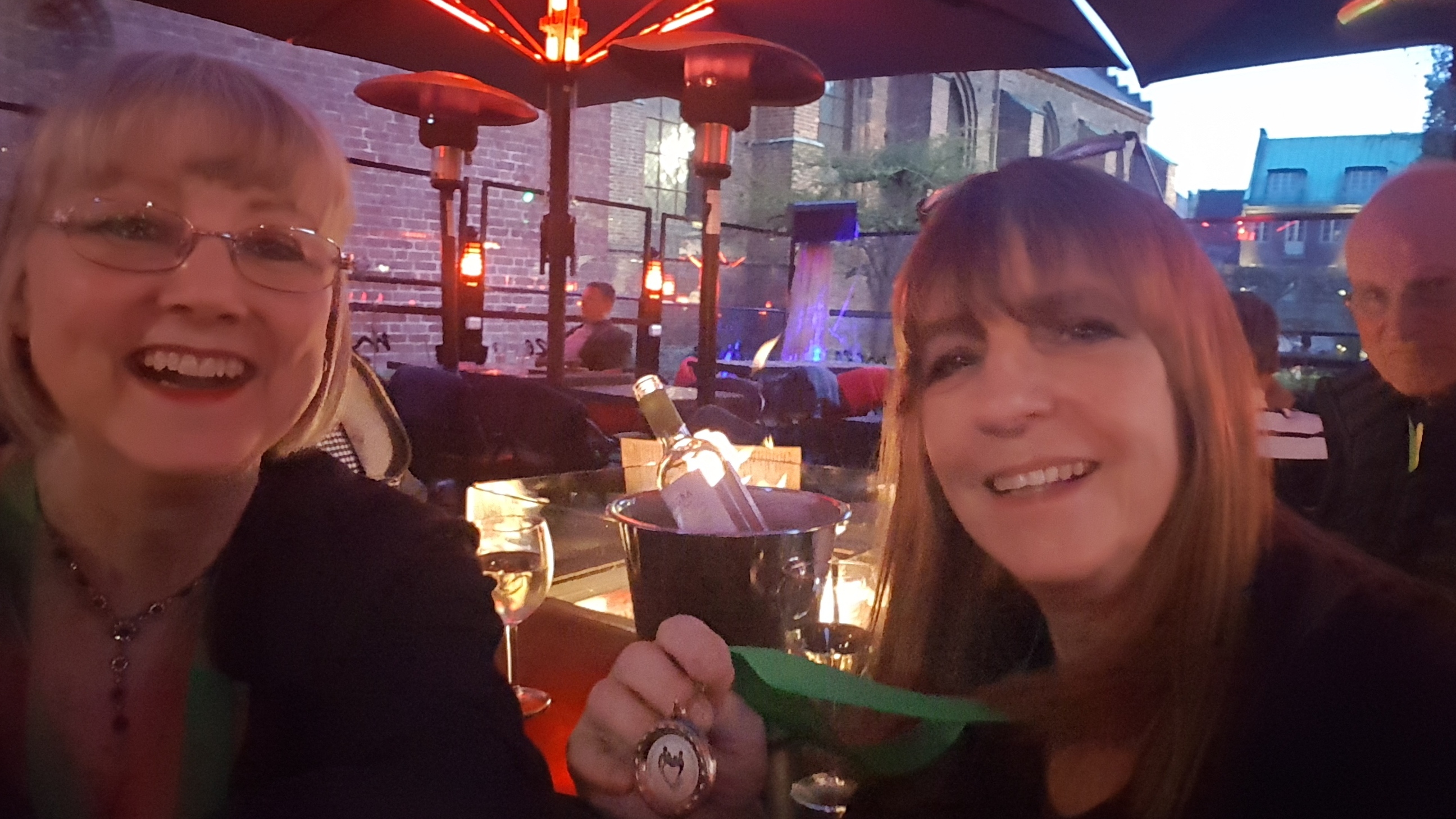 Then, the following weekend came the European Barbershop Championships 2021+1 held in Helsingborg, Sweden. EQ Rendezvous, one of the first mixed choruses formed in the UK, went on tour to Sweden as the 2017 IABS (Irish Association of Barbershop Singers) champions. Under the direction of Dick and Delyth Knight, EQR is made up solely of people from all over Europe who have taken part in either the Extreme Quartet stream of Harmony College or Harmony Brigades. Singing in an extreme quartet IS the audition for this chorus, and it has been in existence almost as long as mixed Barbershop has. The trio of Black Sheep were again delighted to pick up a medal with EQR, bronze this time with a score of 74.8%.
What an exciting couple of weekends - three medals apiece in a space of six days!!