Mid-Somerset Festival Fun!

| | |
| --- | --- |
| Type of post: | Chorus news item |
| Sub-type: | No sub-type |
| Posted By: | Kathy Farrell |
| Status: | Current |
| Date Posted: | Mon, 14 Mar 2022 |
Saturday 12th March - an auspicious date for Black Sheep!
We've finally been let loose into the world for our first competition since the start of Covid
- the Mid-Somerset Festival in Bath. And the first competition since Pete Nugent joined us as MD!

Nerve wracking of course, as always, we met up in the YMCA early in the morning to warm up and have a last minute practice. We'd already had a dress run at our usual rehearsal on Thursday, dressing up in our own black outfits with red corsages.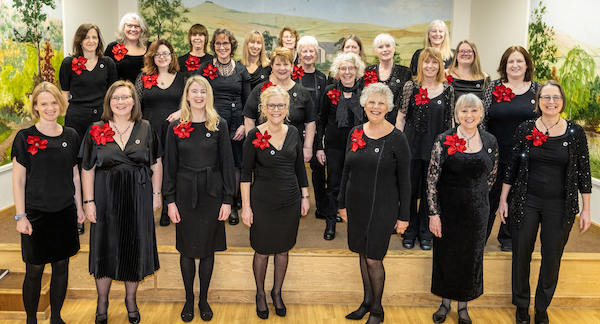 Then it was off to St Swithin's Church at the top of Walcott Street for our first class - the Popular or Show Song Class. We were singing "Anthem" from Chess (very appropriate in the current world situation) and Queen's "Bohemian Rhapsody".

As this was the first festival since Covid struck, the classes were small, only 5 entrants in this class, however we were deemed one of the top 3 choirs to compete. We were praised by the day's experienced adjudicator, Rob Elliot, for our mix of voices (unaccompanied of course, unlike all the other choirs) especially the broad bass section, and our timing. So we didn't win the class but we did achieve a Distinction, with a score of 87-89/100. An amazing achievement after the uncertainty of the last two years with all those Zoom rehearsals!

A quick break for lunch and back we are again competing in the Female Voice choirs class, this time singing our latest song, Billy Joel's "And So It Goes" plus our ABBA medley. And another Distinction achieved! The comment from the adjudicator for "And So It Goes" was very complimentary: "Lovely blend, and a warm tone produced a very attractive rendition of this great song". Plus for the ABBA medley he said "A very demanding opening, achieved with ease. You have to be focused to pull this off- and you did!"

Distinction in both classes we entered, we couldn't have asked for more - well, apart from winning the classes, of course! 😉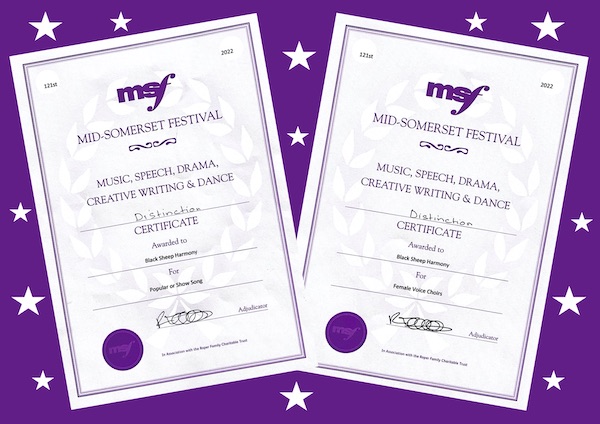 A huge thank ewe to Pete for leading us up to and through the whole day. Despite our nerves he managed to keep us focused on the task and singing at our best.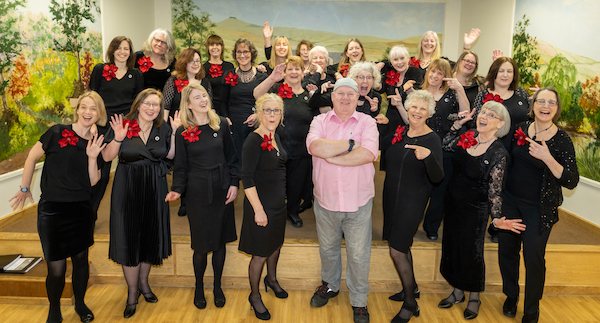 And not forgetting all the Sheep who have joined us in the last year and who were competing with us for the first time. Well done all of you!
After the competitions it was time to let our hair down and we certainly did! Great fun had in Browns with the drinks flowing and singing of course, with people asking us to sing Happy Birthday to their friends and loved ones, we were all in our element. Thanks to Melanie for gathering in the birthday requests, that must be where you were when the photos were being taken!

Kathy Farrell