With the LABBS Convention yet again cancelled for 2021, we were tasked with creating a new video for the LABBS Showcase held in place of convention at the end of October.

Our latest venture, a medley of Queen songs, seemed the most appropriate and in September we held a recording day when groups of up to 12 members came together in recording studio style to record the medley and also some other songs to be used for a future project. Pete had a very long day starting early one Sunday morning, setting up the mixing desk system and microphones, not finishing until the evening after the 3 recording sessions and then clearing the equipment. What a wonder he is!

While sound editing continued, I started work on the video recording. We tried to involve as many members as possible with some different scenarios for the varied songs in the medley. "Bicycle" was one track so, with 13 members on bikes taking part both in the park and in their gardens, we had some great footage, even using a drone to get shots from the air.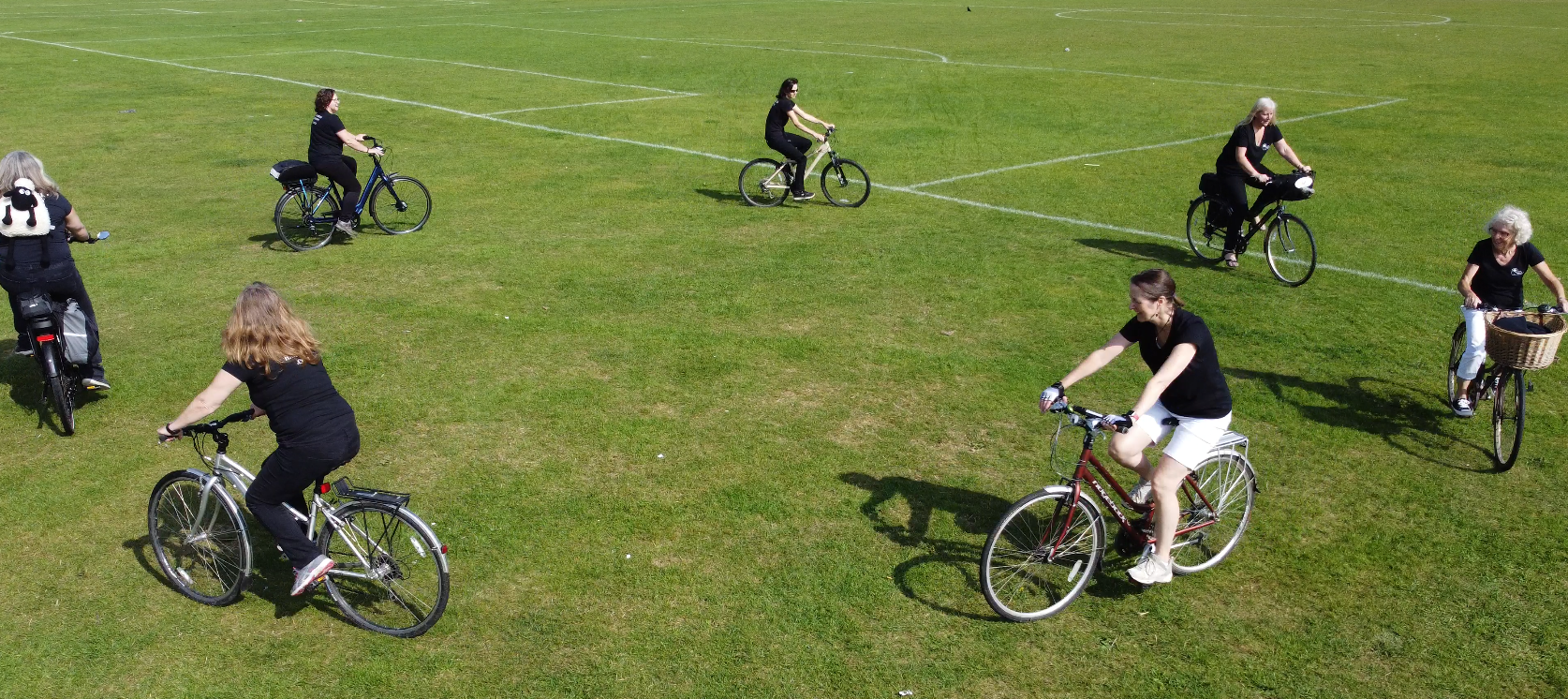 "Another One Bites the Dust" was also great fun, as members scouted around our rehearsal venue pursuing Sue (as Steve) with Nerf guns, provided by Sally's son - thank you, Joshua!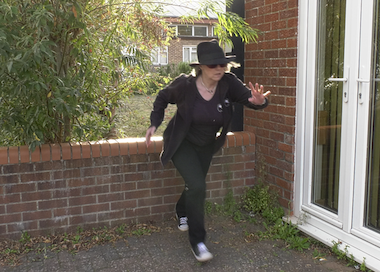 Some other special effects, with an idea put forward by Cat, involved members flying through the sky and was hilarious to set up on the stage in our hall. And Chris played her part well as Lady Godiva with her sports car! Green screen technology can be a godsend but tricky to execute properly especially when it's windy!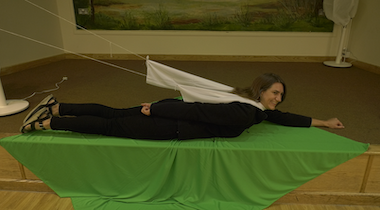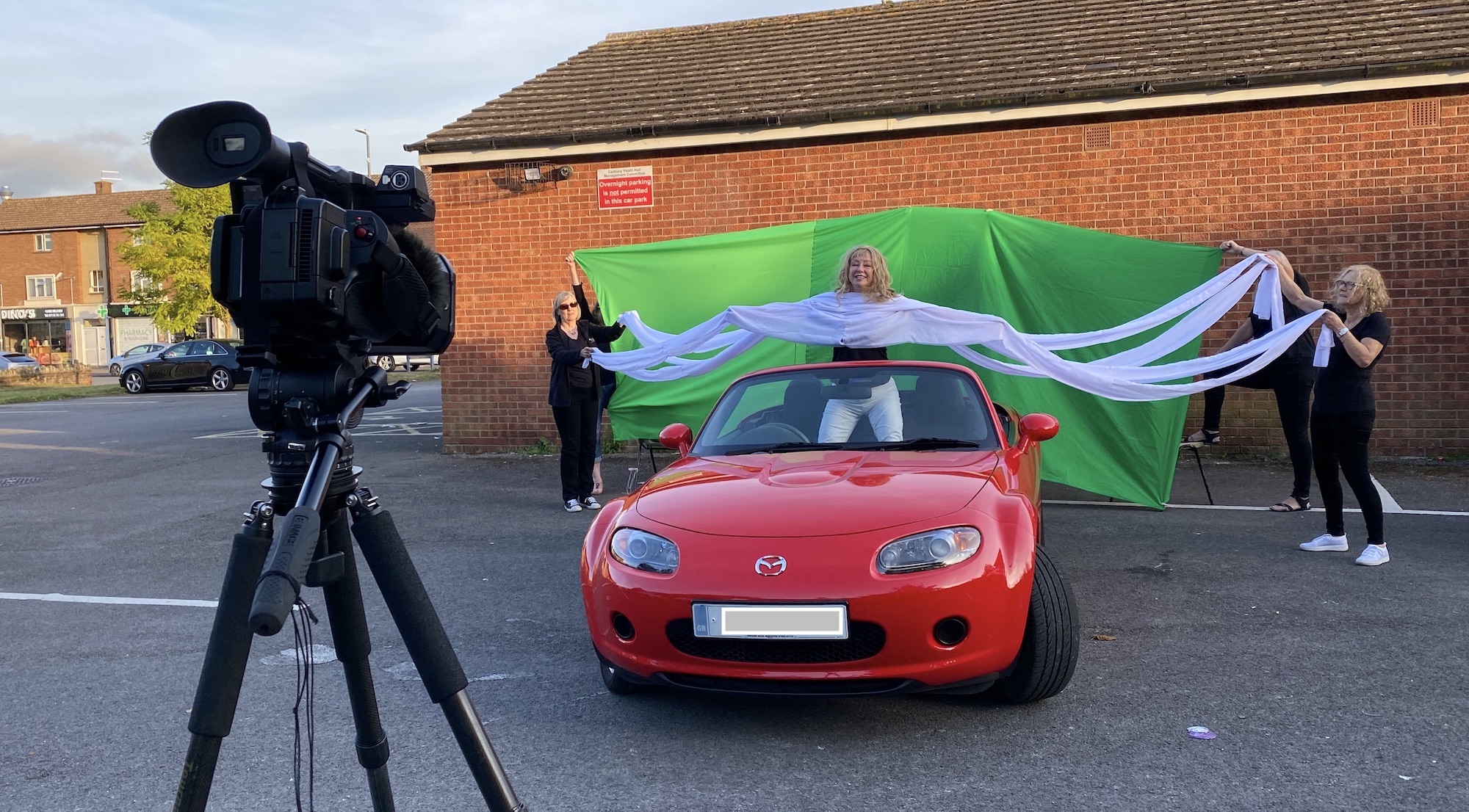 Debbie and I dressed up as Freddie Mercury and Brian May, and we also recreated the iconic Bohemian Rhapsody, albeit in daylight with no uplit effect.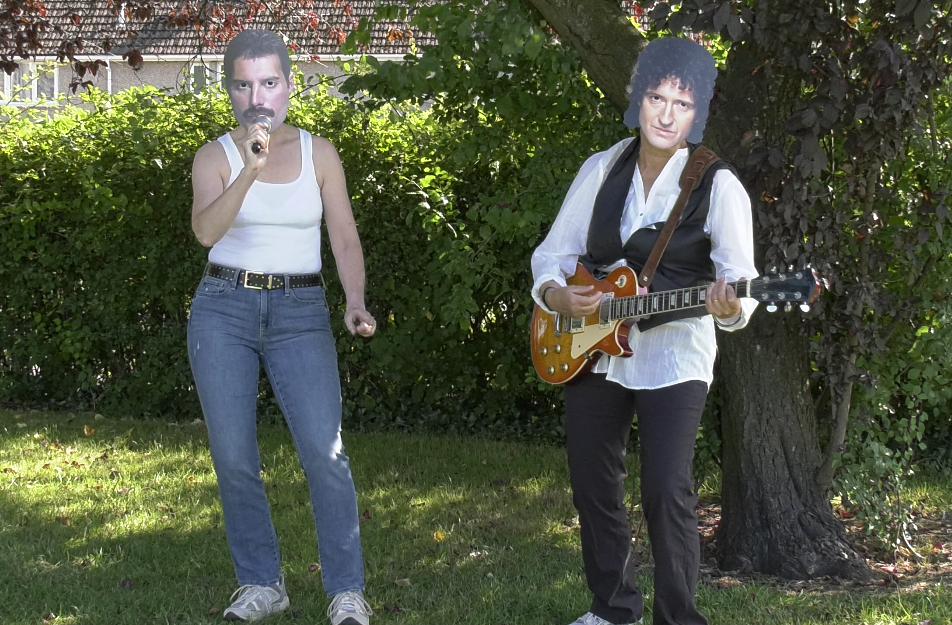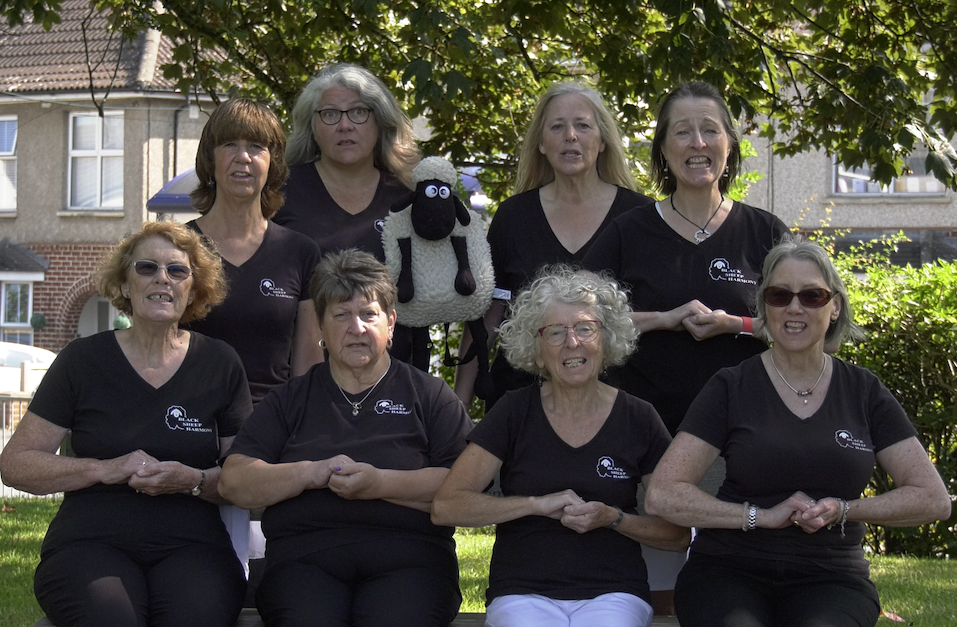 We also thank Amersham A Cappella who kindly provided a photo of the Somerset Rose Bowl for us to use, tongue in cheek, for "We are the Champions"!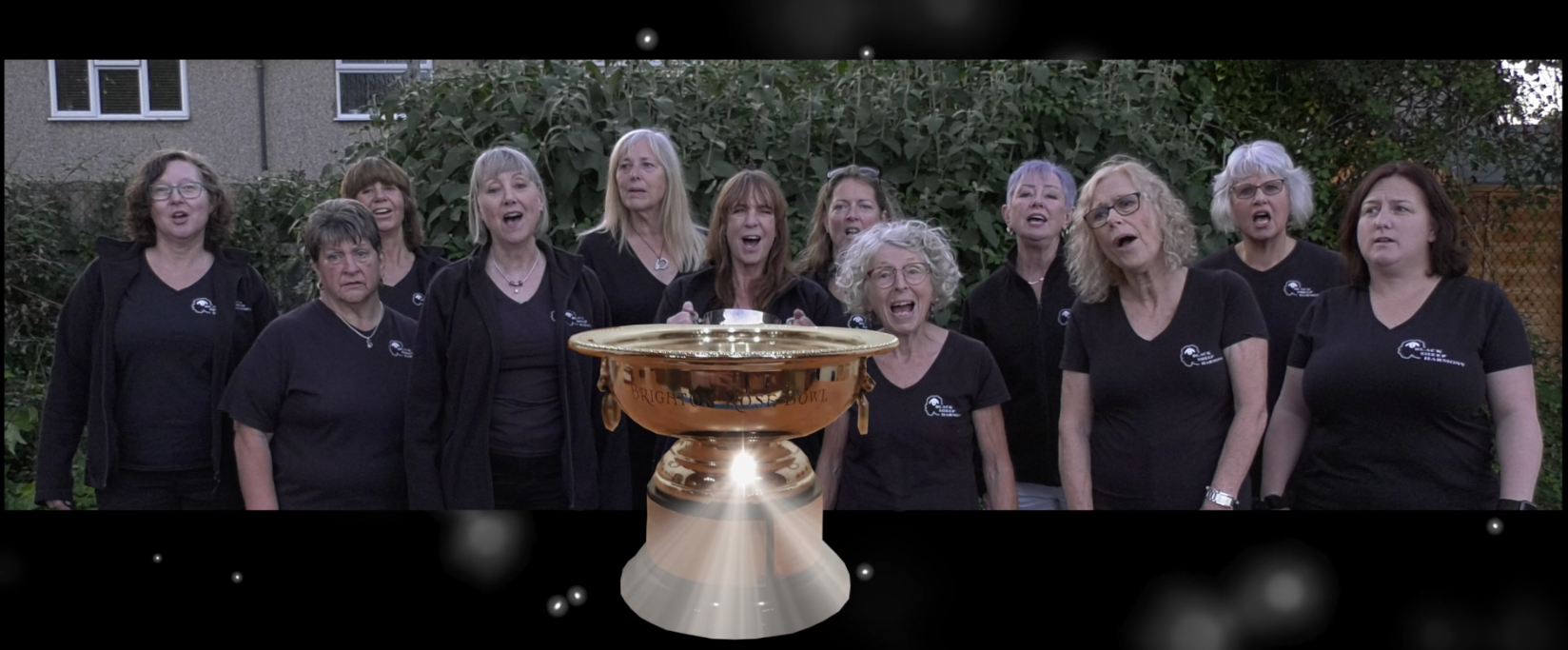 Eventually, after the mammoth edit, I was able to add in our finished sound track which has an amazing blend of our individual voices, thanks to Pete's magic!
We hope you enjoy the finished video which represents the individuality of our members and the fun we have together.

Kathy Farrell