As a chorus, we have really struggled with the lack of physical singing together, especially being a harmony chorus where hearing one another sing is so important. Zoom just does't hack it!
Preparations are afoot to try to get back to some sort of normality with our Covid leaders, Sue & Joanna, sorting out the logistics of proper rehearsals. However, when we do meet, we will need to wear masks and normal masks just won't work - we wouldn't be able to open our mouths wide enough to sing.
With the help of a fantastic Facebook group "Masks for Singing" I explored the designs suggested on the page and copied and cut out the templates. Making an initial mask or two led to amending the design again with help from the group and we were ready for the off.
All the members of the chorus who intend to get together singing chose 2 cotton fabrics from the stash I had purchased. Noey helped tremendously at this stage by getting acrylic templates of the design made up. That meant the cutting out (using a rotary knife) became so much easier.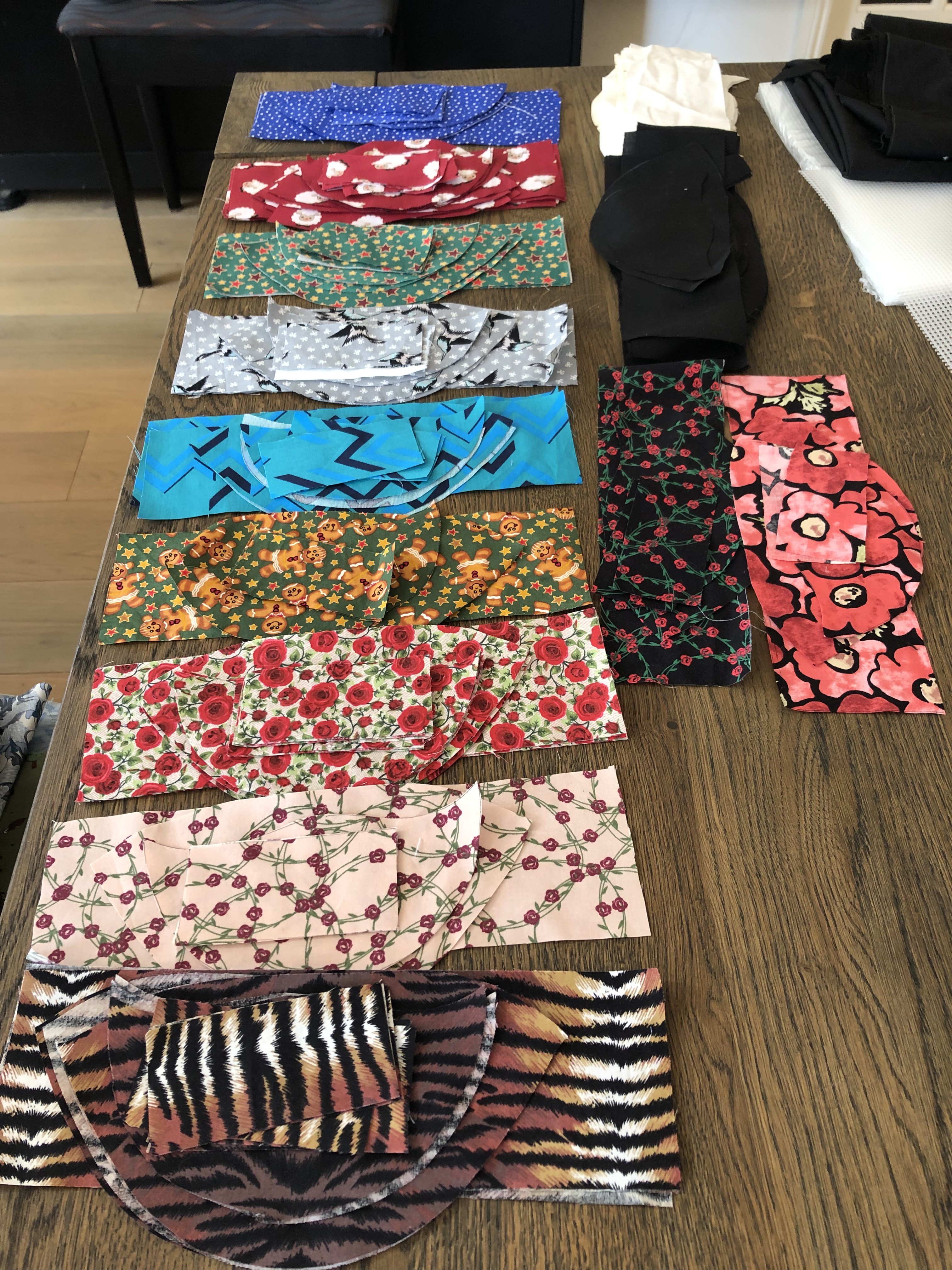 Then the hard graft started. I decided to make the masks batch style, completing one stage on all the masks before moving on to the next. This meant the process became easier as it became automatic and I then didn't need to refer to the complicated instructions repeatedly.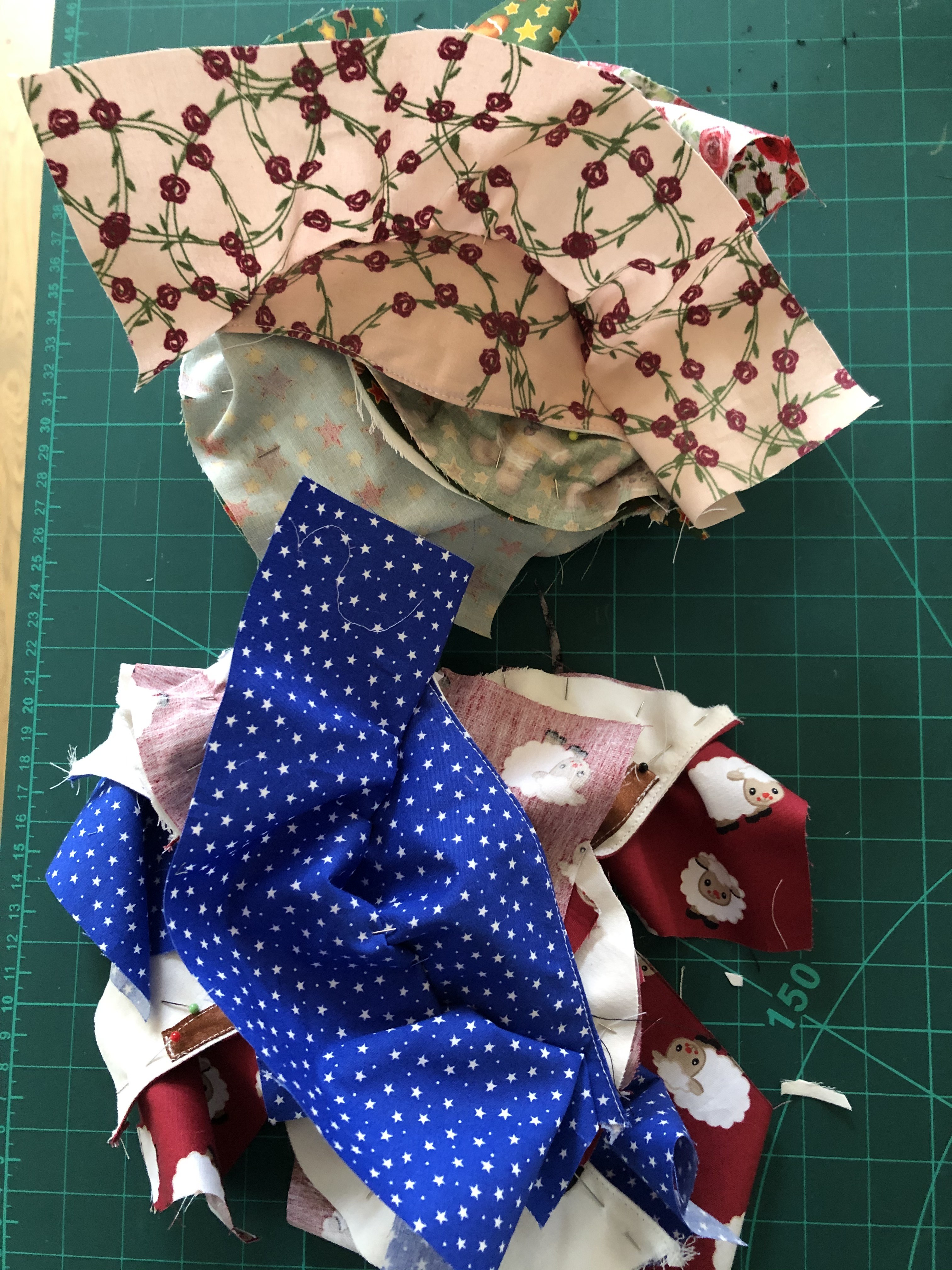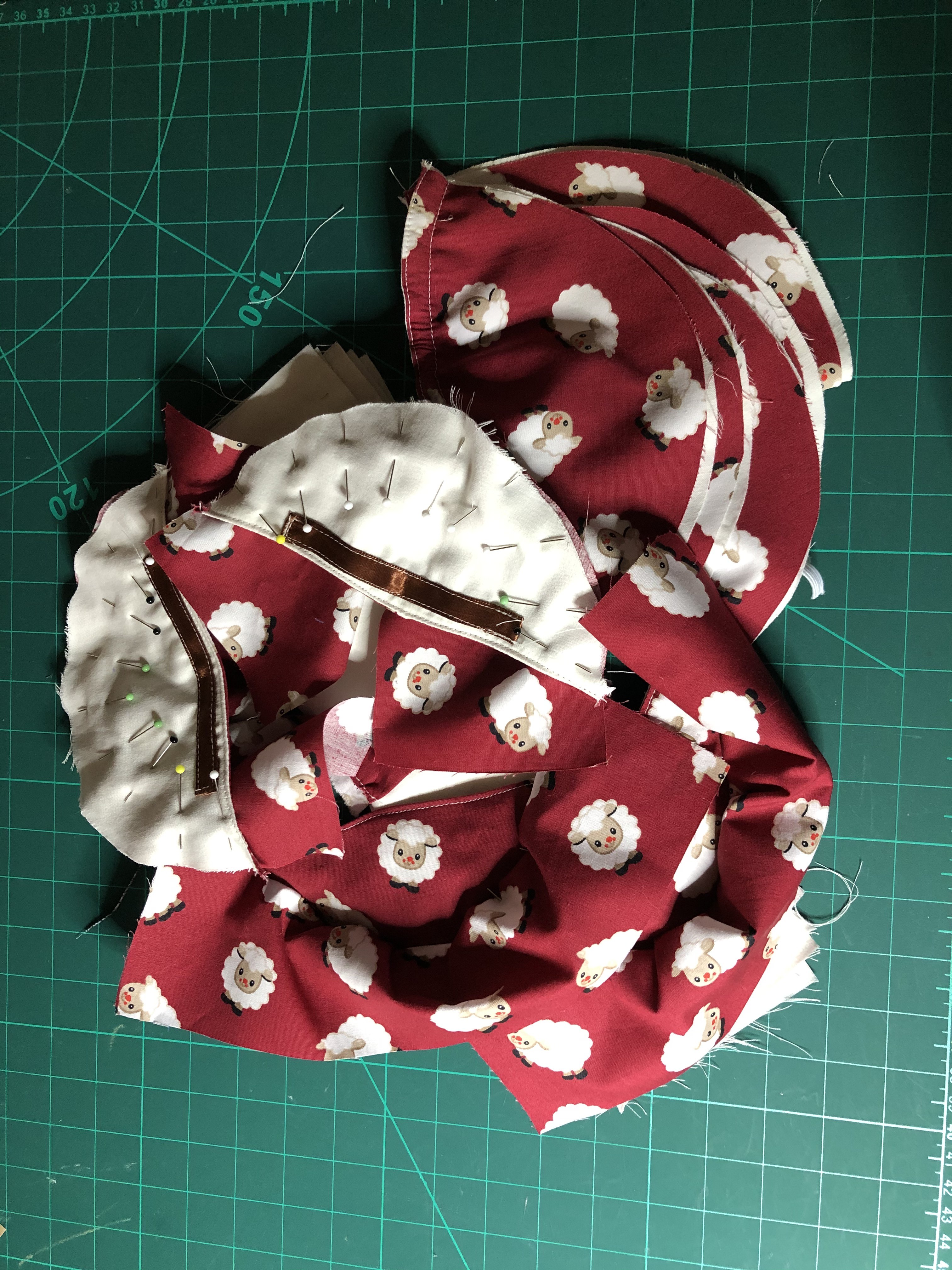 I added three internal strips of fabric so that wearers could add in an extra filter layer if they choose

plus an external nose wire casing on the top piece of the mask and a buttonhole with adjustable elastic for the bottom. I felt this was necessary so that we achieve a good fit for the mask no matter what shape or sized face the wearer has.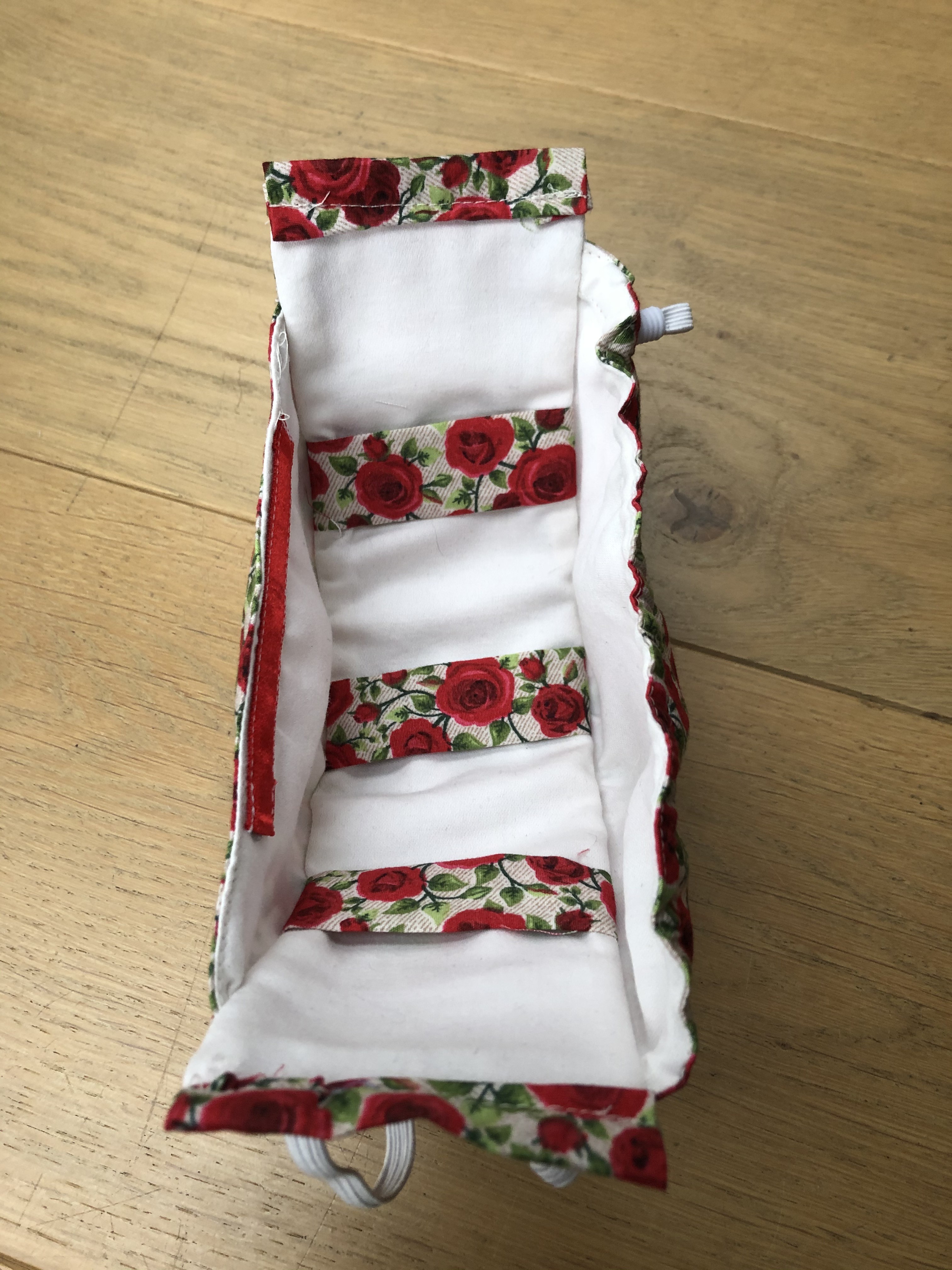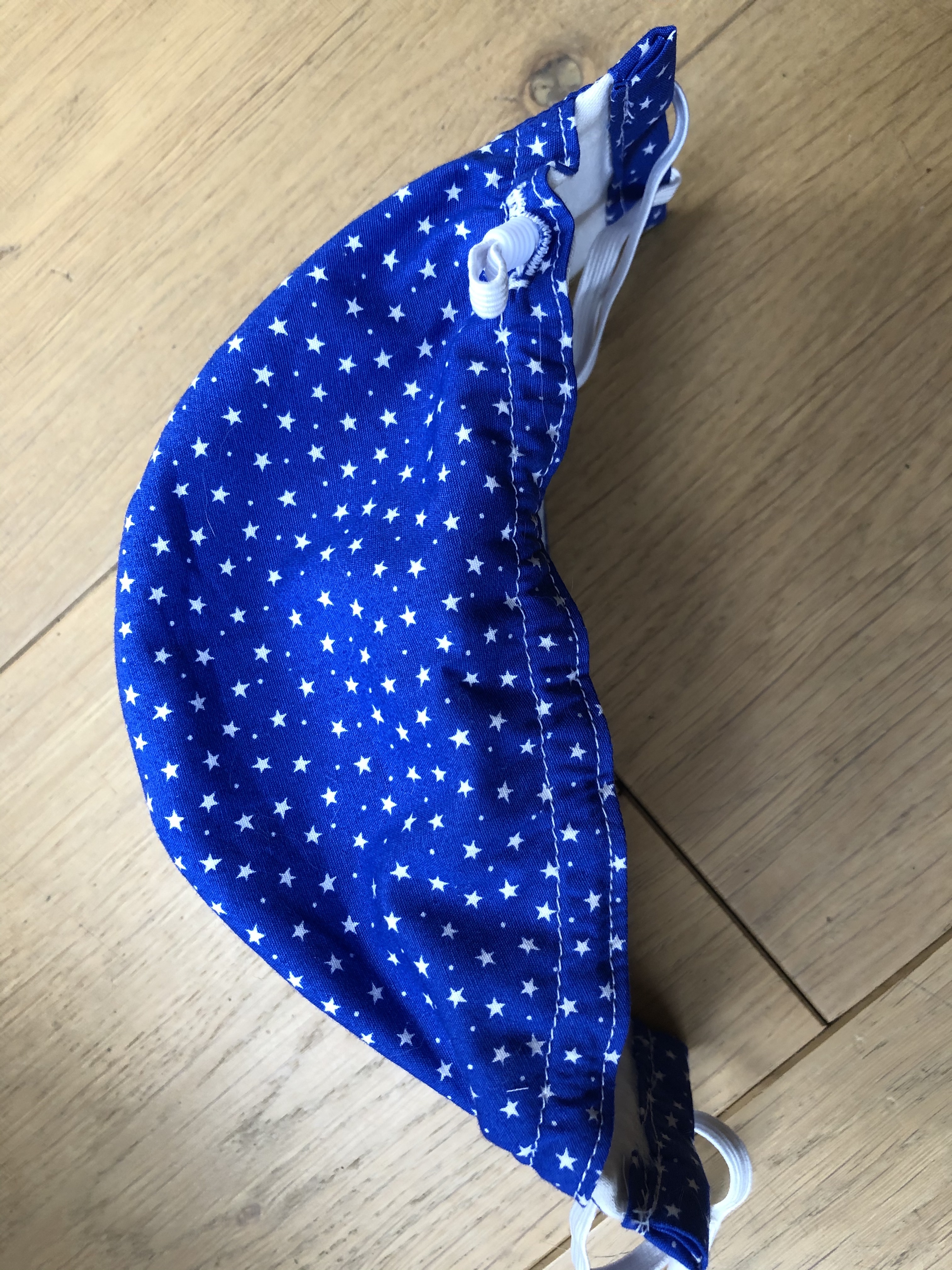 Putting all the pieces together I used the burrito method, where all the seams are enclosed - quite fiddly but a much neater and professional finish.
Singers had the choice of ear loops or elastic going around the head, both adjustable for the same reason.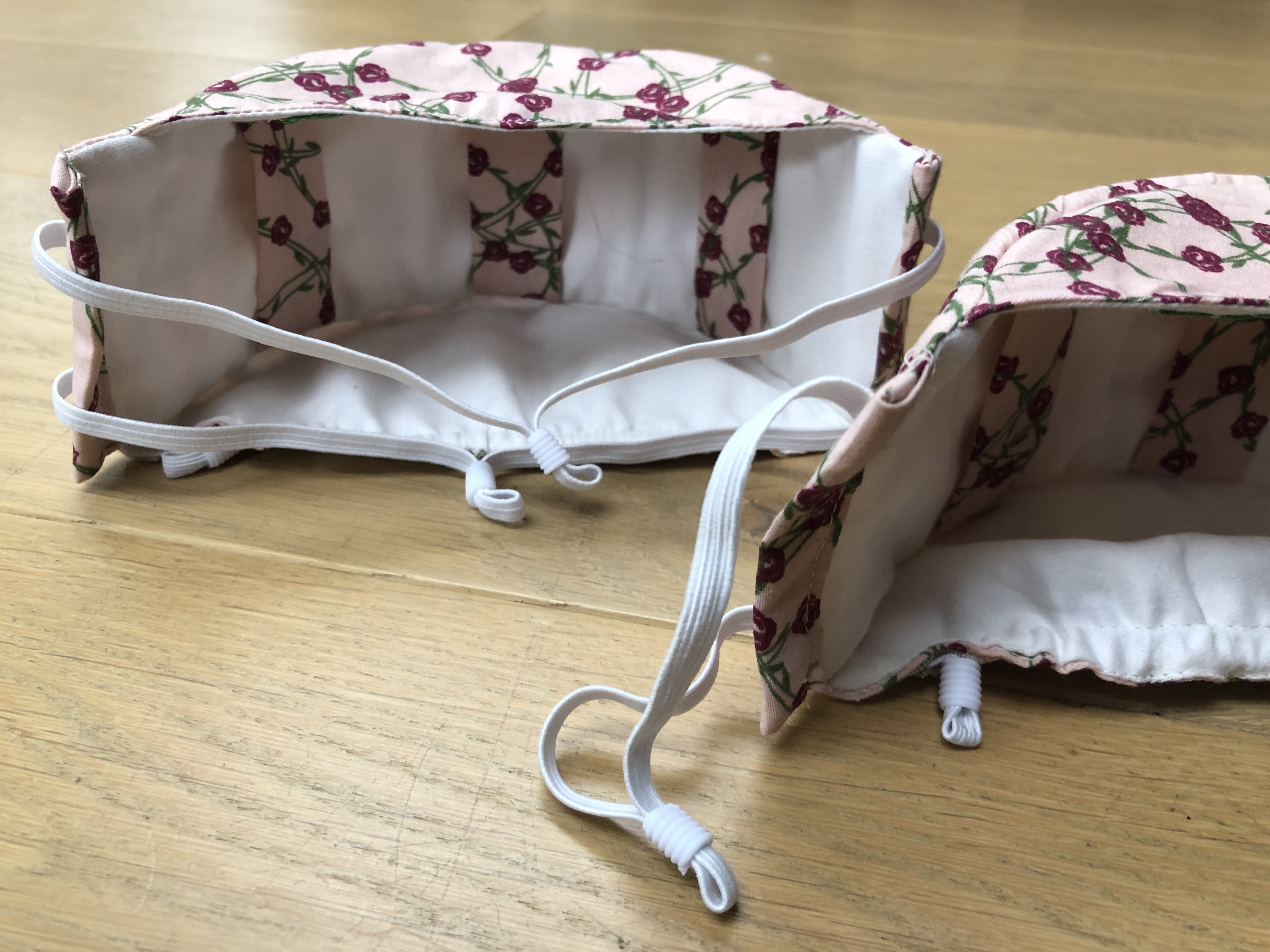 The form of the mask was created using plastic canvas - a flexible plastic with lots of holes in it making breathing less difficult than using an interfacing. The first design used long cable ties or corsetry boning to make the shape however this left the middle section prone to collapse after washing so it wasn't ideal.

So now a total of 34 have been made and I am about to start another smaller batch. We just need our rehearsal venue to open and we are ready to sing!!