After finishing our successful video of "Anthem", we were all raring to go on another lockdown project. Anthem is an emotional ballad, so we felt a change of tempo and sentiment was needed and what better than the current song we were learning, "That Man", made famous by the wonderful Caro Emerald! We were loving the four part harmonies arranged by our very own Pete Nugent.
For "Anthem" we had combined both audio and video recording in one go but had found it so stressful trying to get not only the notes and words right but performing to the camera at the same time. Not to mention making sure our background was suitable! So this time we recorded the audio separate from the video, a much easier task for everyone. All our individual audio files were sent off to Pete for him to work his magic and then the fun began.
I had no real conception for the video at that stage however I wanted to show people doing things they enjoyed and, with some lovely weather imminent, decided that garden shots would be ideal. As lockdown was starting to ease it was the perfect opportunity for some of us to gather in small socially isolating groups in several member's gardens, using individual's gardens for the rest. The brief was to think of something to do while the filming was taking place, and I was amazed by the number of different activities that the chorus came up with, from gardening in all sorts of forms, drinking tea and alcohol (pretend of course !), doing sudoku, throwing games, playing cards, painting (the artistic kind), cleaning windows and so the list goes on.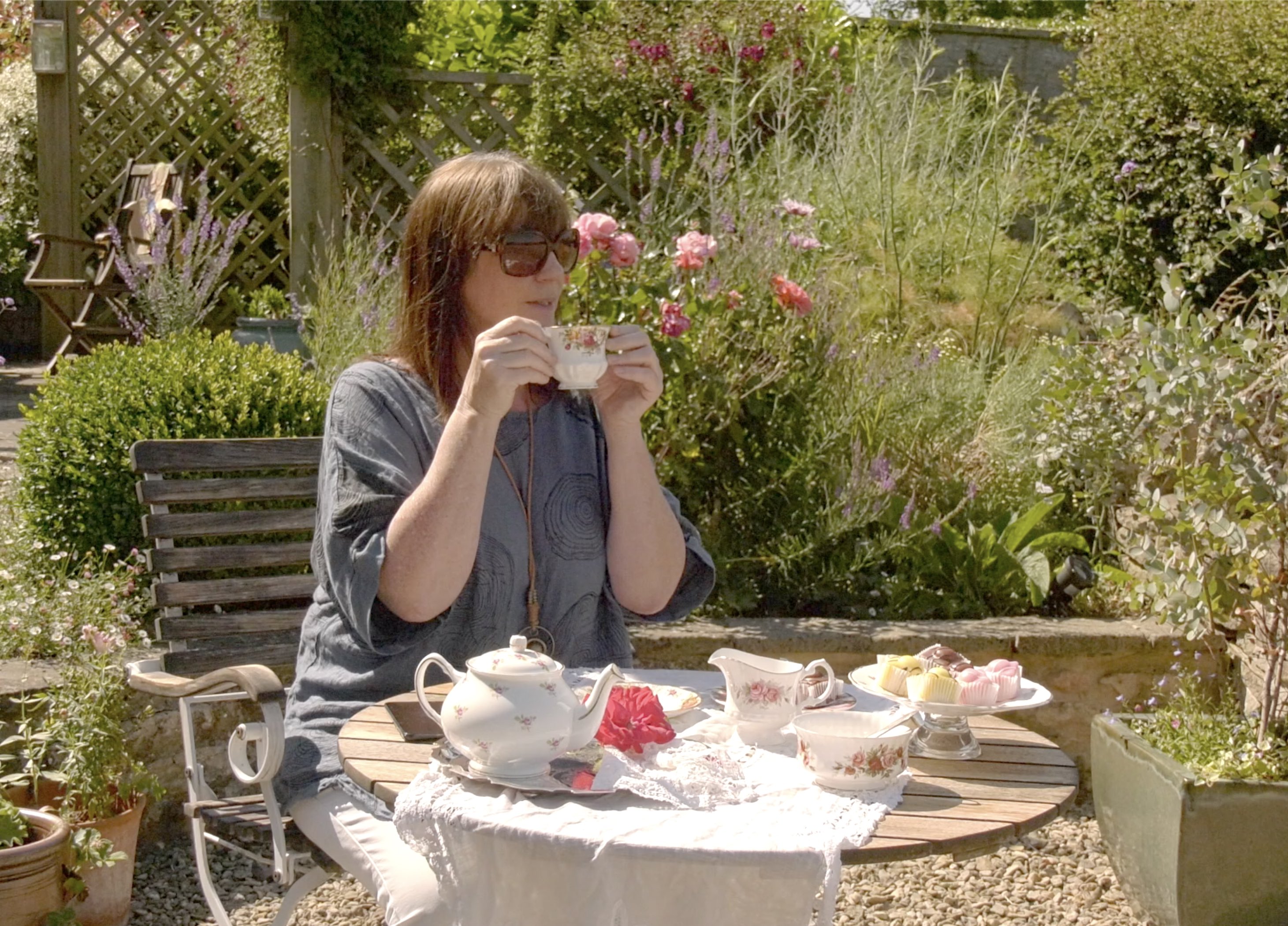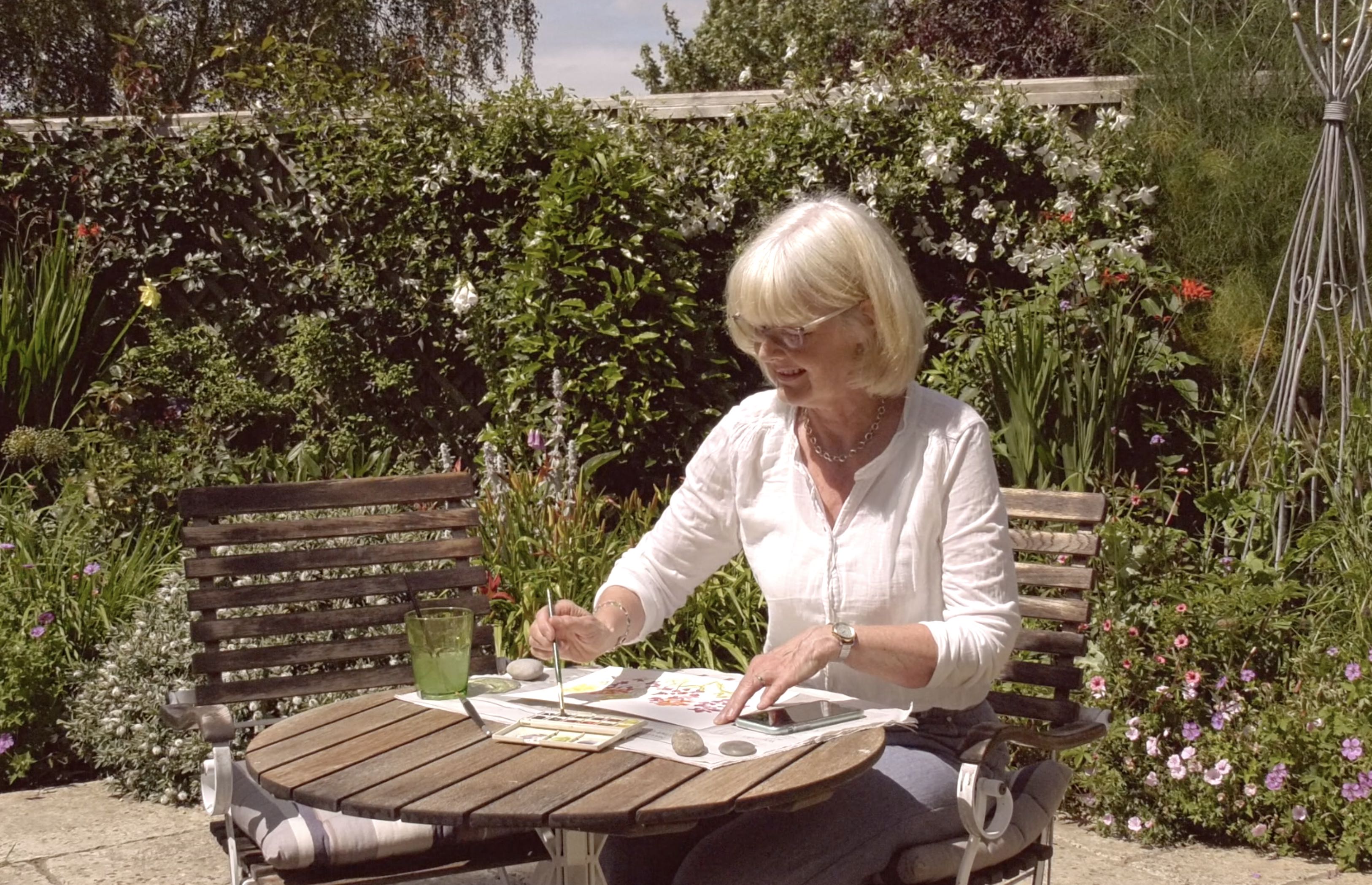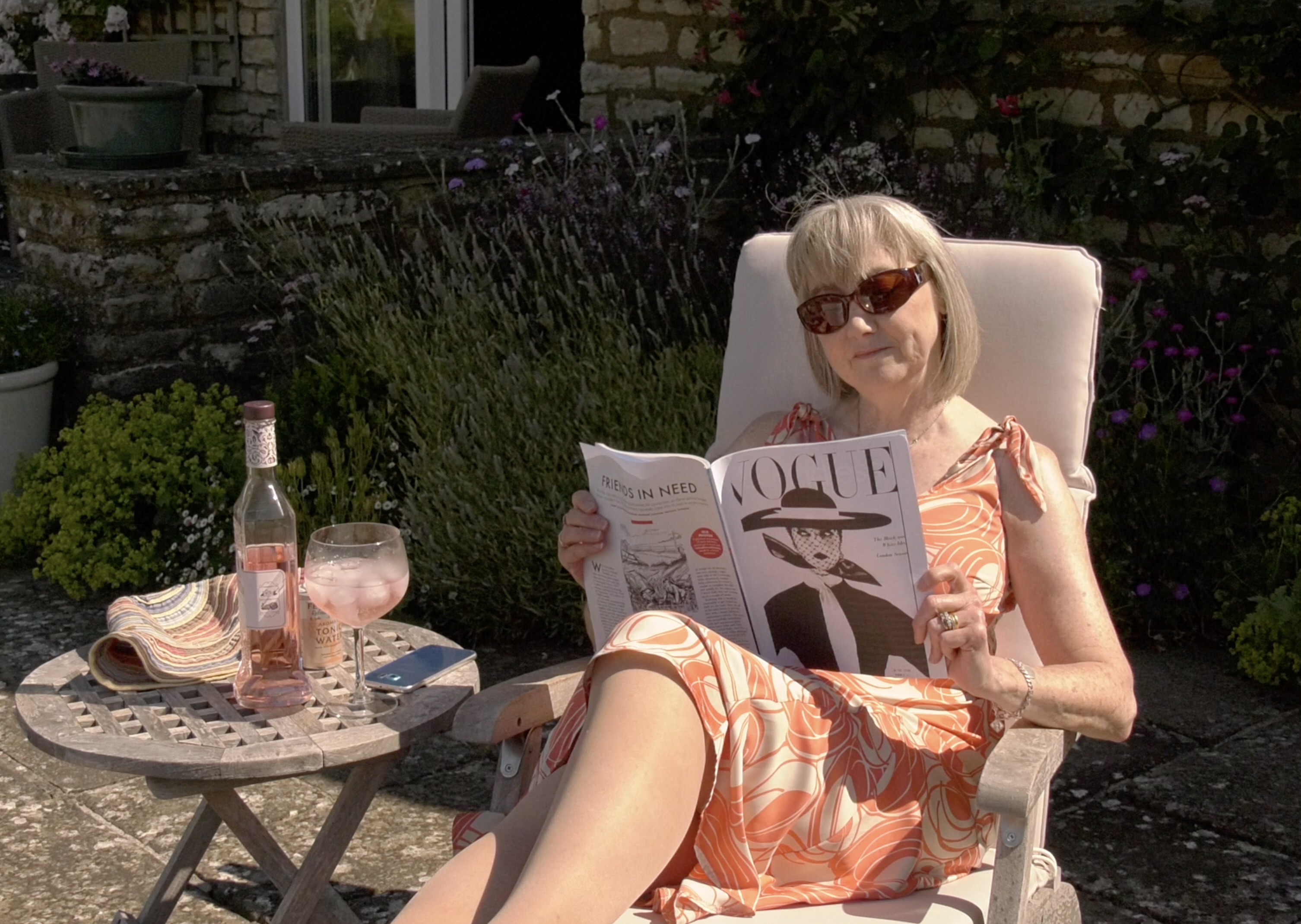 The hardest part for me was on the hottest day of June when temperatures reached the mid 30's and I was stuck in the sun for over 6 hours while filming 10 people at two venues. But I can say it was worth it as everyone stepped up to the mark and gave it everything. I'm the only one who has seen the complete videos of each singer at full size, and it was a delight to edit each individual performance.
But then the hard work began! Anyone who has edited video will appreciate the time it takes to produce just a few seconds of finished clip, however this project is five and half minutes long and I needed inspiration.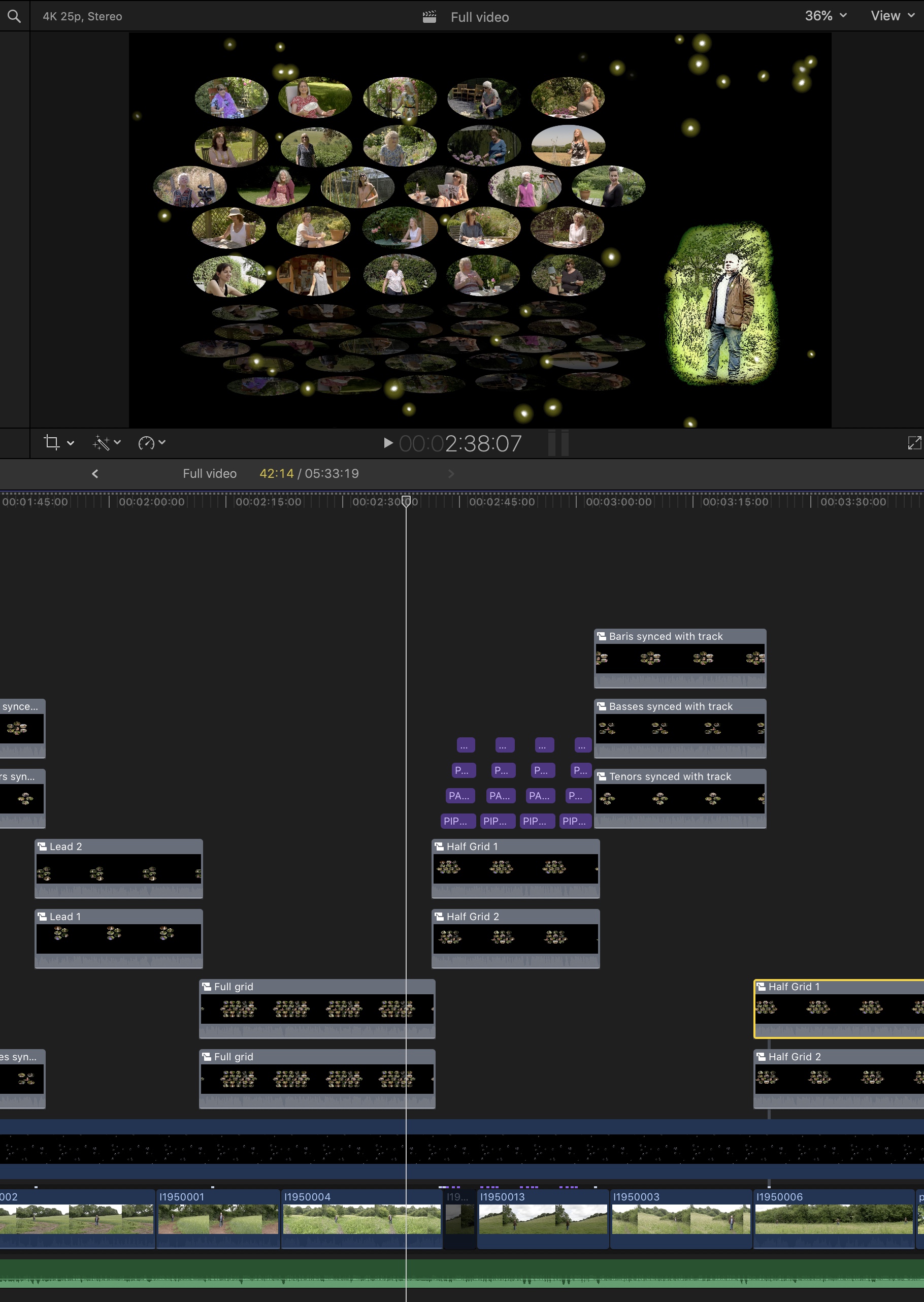 Of course our "That Man" had to be Pete, and I had filmed him early on, on a day which promised to be a bit dreary and cool. Typically of British weather, after a rain shower the temperature soared leaving Pete having to carry on playing his part in his thick jacket "for continuity"!

In the edit I chose to turn him into a cartoon character, to give humour to the piece, and with his antics on the day of filming and the extra clip I asked of him later it proved to be the right direction. And certainly the ending with everyone's reactions to his "phone call" was a fitting finale to the song.

This screenshot gives a little bit of an idea as to how an editing screen looks during the process, although in realitiy it is a lot more complicated as each individual video has been incorporated into a grid.
The whole process has taken two months from start to finish, but I believe that the time spent was worth the effort, and hope that everyone who watches it will smile. On a personal note it was so lovely to meet up with each member, albeit for a short period of time, while we had fun filming. And a huge thank you to Sue F, Sandra, Lyn & Sophie who opened up their gardens for socially distanced filming of other members.

Click the link below to watch the full video. If you would like to join us, we welcome new members at our Zoom rehearsals each Thursday.

Kathy Farrell