Mary Williams moves to Pastures N-ewe.

It was with very mixed emotions that Black Sheep Harmony said farewell to Mary at our first rehearsal of the year in January 2018. She leaves us to take up the exciting new role of Music Director at another Bristol chorus, Avon Harmony.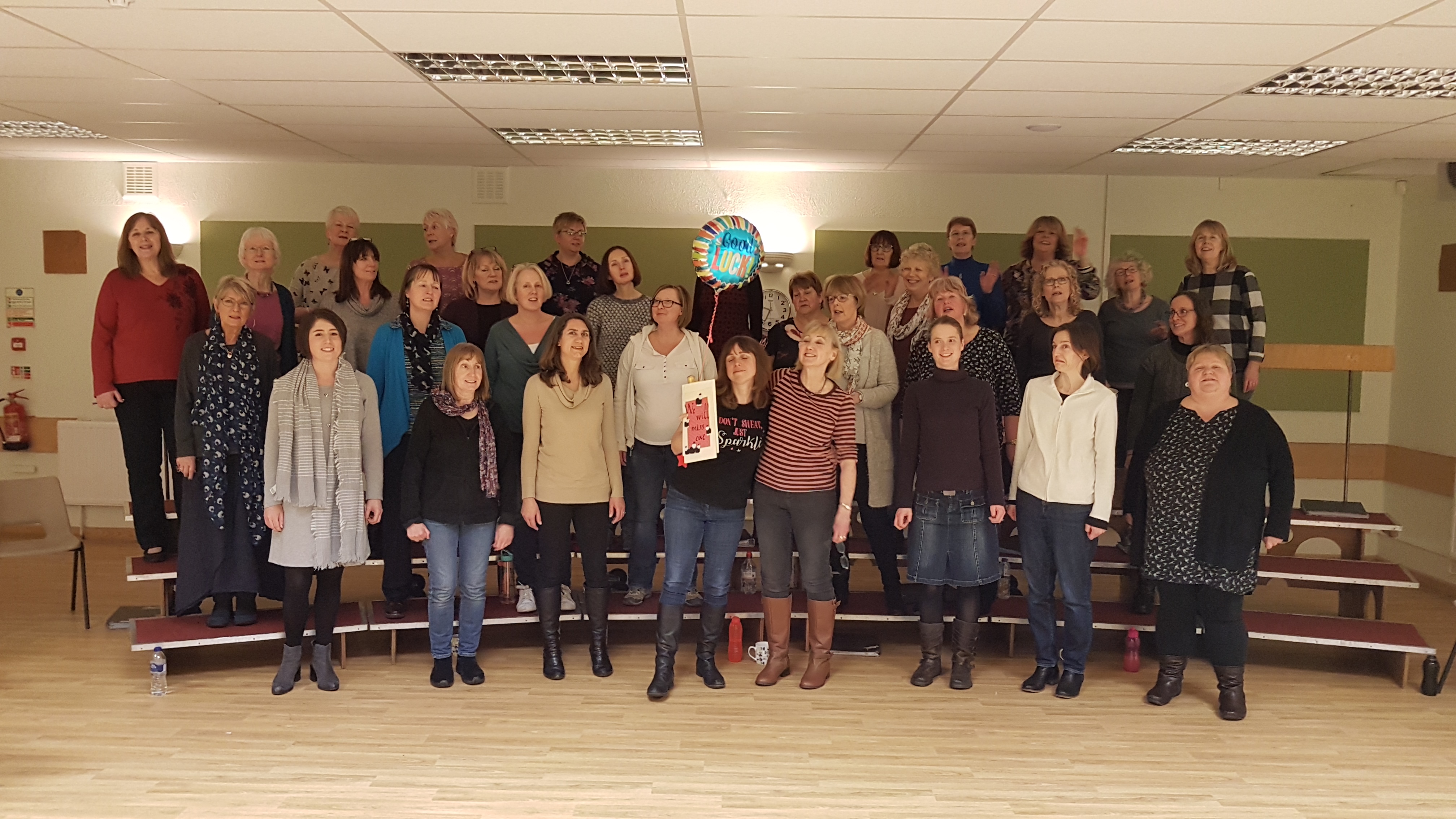 Mary is virtually a founder member of Black Sheep Harmony, joining three weeks after its inception with very little singing experience. Since then, she has grown so much musically, and has become a real driving force, with her novel ideas, huge input and capacity for learning. She has held various roles in the chorus, including Baritone section leader and Associate Director, as well as being a valued member of the management team, and taking almost sole responsibility for our website and social media. Of course, we will also miss her sunny smile!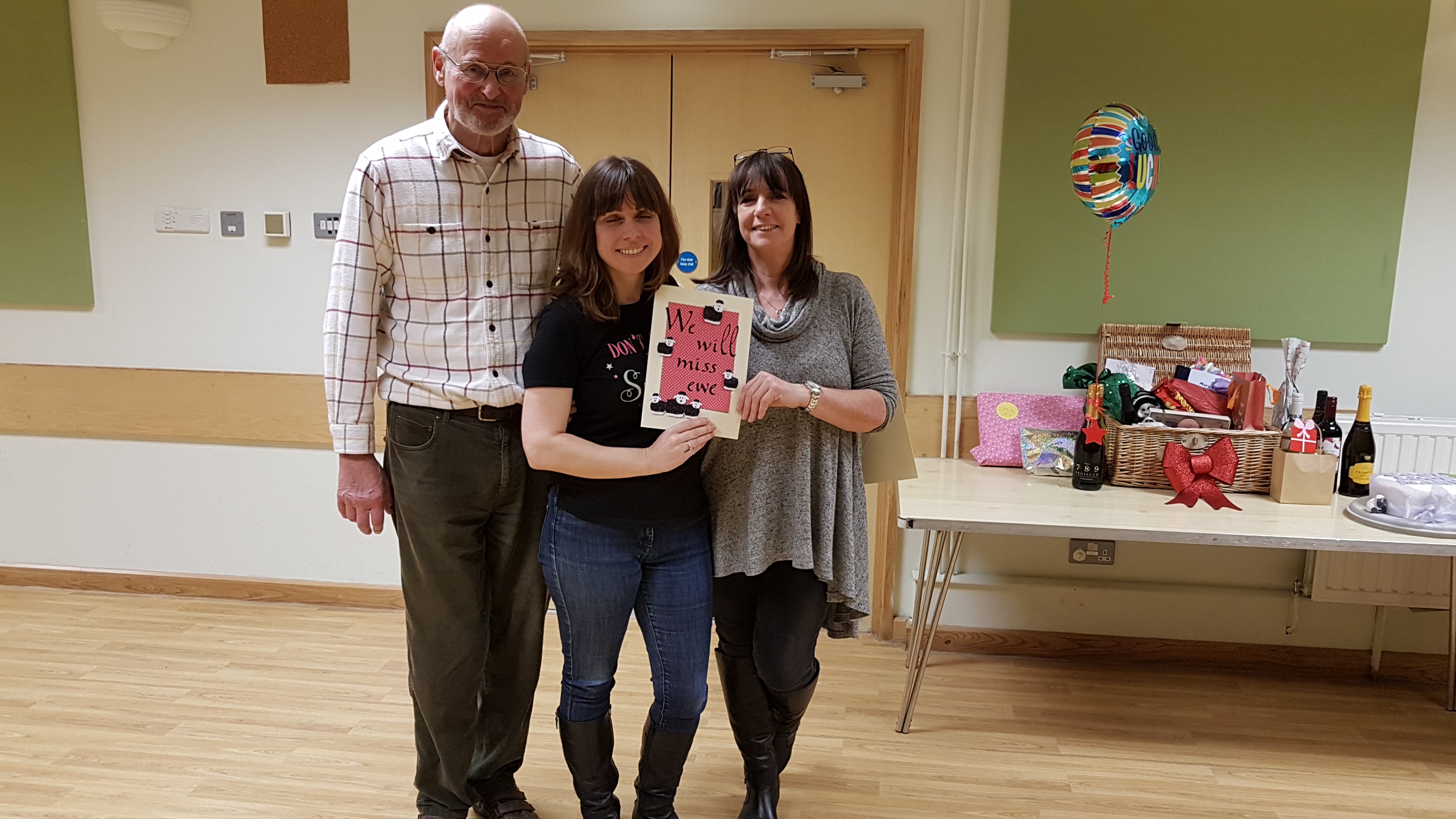 Mary has sung in various quartets within the chorus. Brizzlechix was Mary's own project and her first real experience of Quartet singing. SongSmiths were very grateful that she was able to stand-in as baritone for several sing outs when Sophie was on maternity leave and she also competed at convention with BS4




The flock were determined to give her a good send off, so we filled a hamper with loads of gifts and wine, Noey made a unique card and Nicky baked a beautiful cake. Mary finished our rehearsal by directing "For The Longest Time" and "Happy Together" for the last time. It was a sad yet happy occasion as we said, not goodbye, but "au revoir"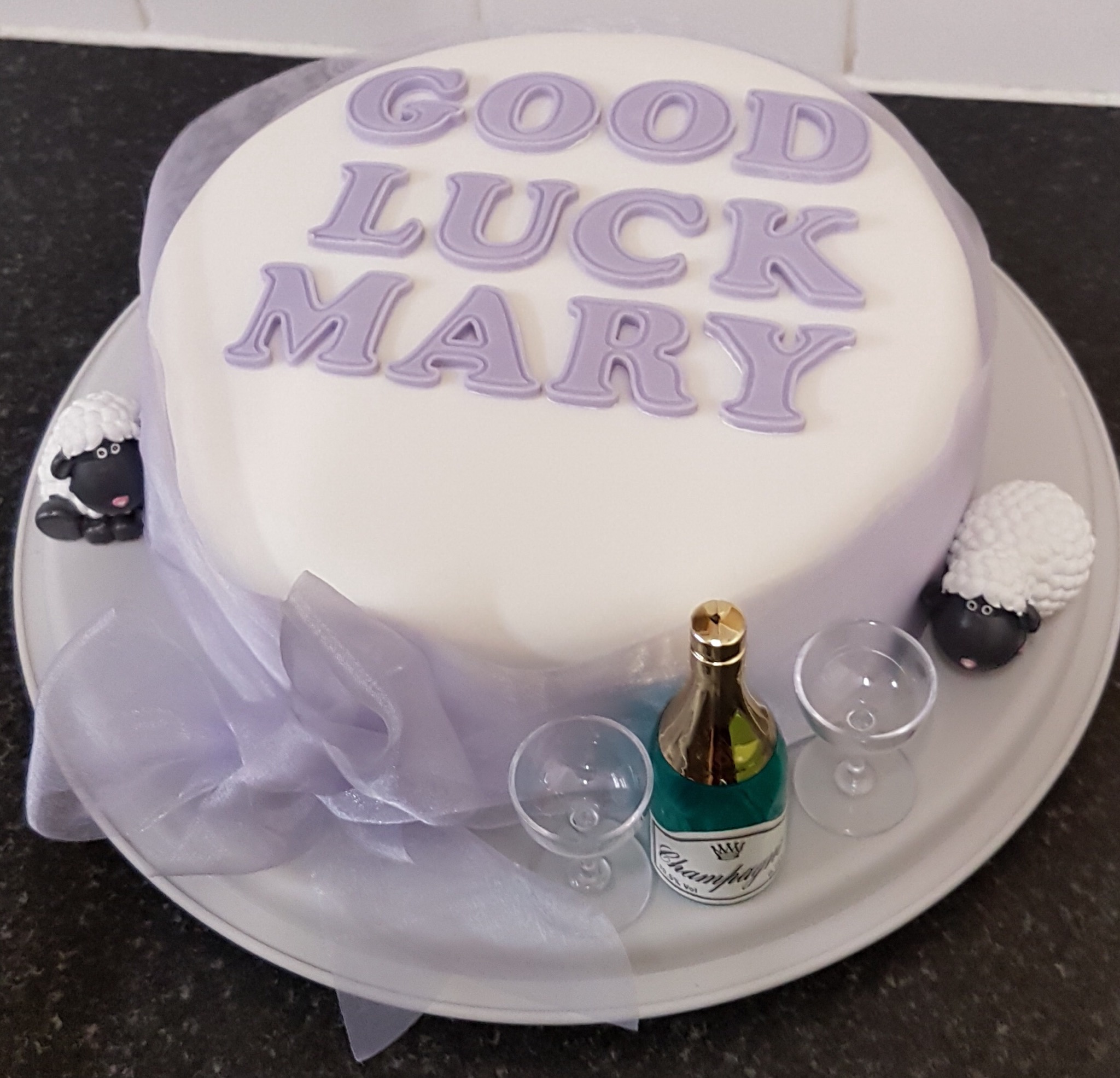 We are very proud that one of our members is able to go on to direct a chorus of her own. We will miss her very much, but she goes with all of our blessings and very best wishes that her new venture is a success.
Good Luck Mary!