The Black Sheep entertain Chipping Sodbury.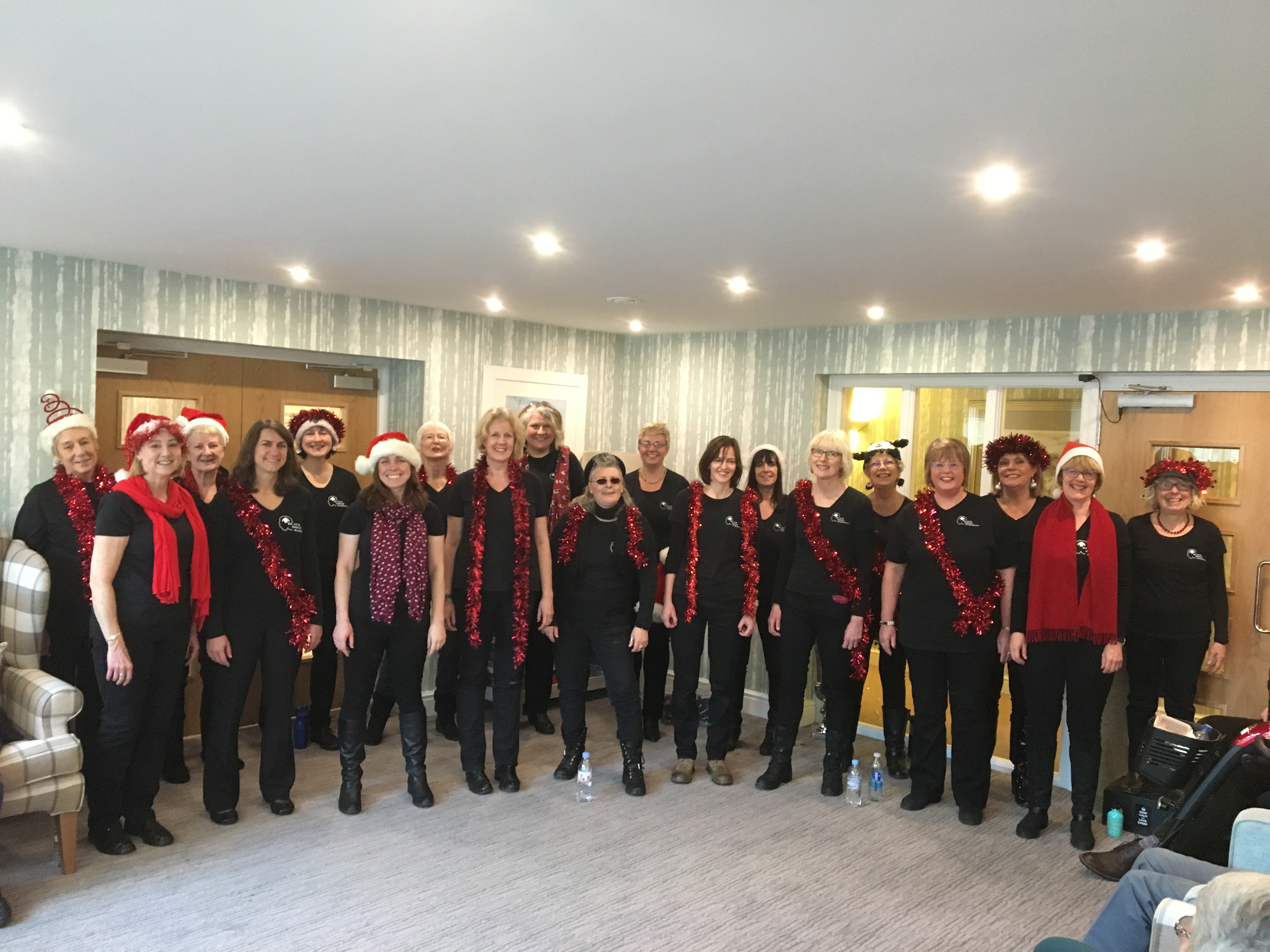 On a crisp and sunny winter Saturday in early December, the Black Sheep brought Christmas cheer to Chipping Sodbury. Our Christmas repertoire had its first public airing of 2016 at Barnhill Court where the lovely residents gave us such a warm welcome. We entertained them with a wide variety of Christmas arrangements, some carols, such as "Silent Night" and "The Coventry Carol", popular songs, "Let it Snow" being the chorus favourite, and even a Wassail thrown in for good measure! We were then treated to hot drinks and delicious cakes which helped keep us warm as the afternoon unfolded.
And my goodness, did we need keeping warm! As we left Barnhill Court, the glorious winter sunshine had been replaced by threatening clouds and a very chilly wind! We then took part in the festivities of the Chipping Sodbury Victorian Day. There was so much going on, many stalls selling everything Christmassy, gifts, foods, treats, even mulled wine! There were a variety of working steam engines and steamrollers, all kept in tip-top condition, despite their age. There was even a Town Cryer! As darkness fell, the lights twinkled as the steam drifted by.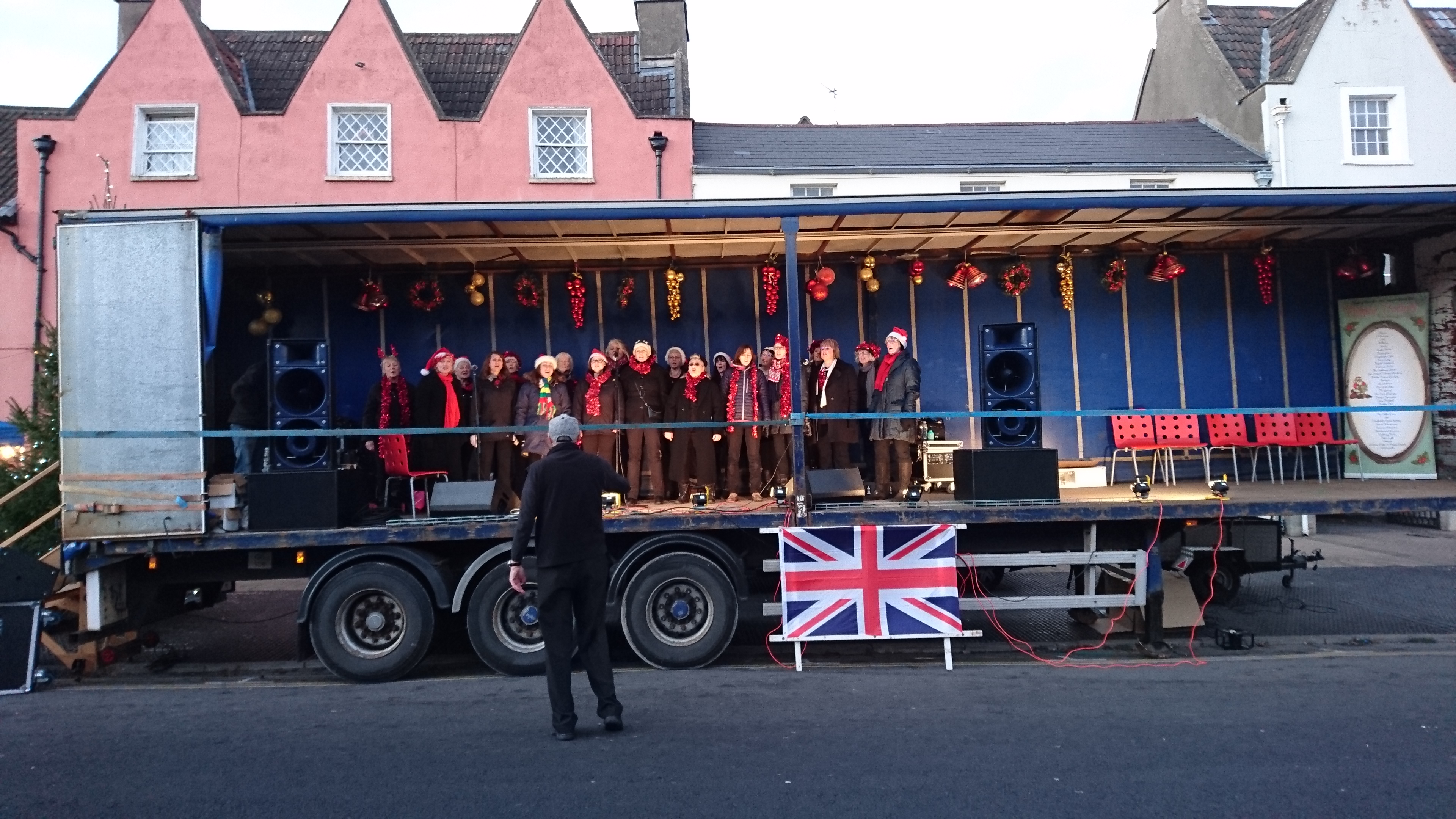 The Black Sheep followed some fabulous displays of dance and gymnastics from very talented young people, and we assembled on the trailer. As we sang our Christmas repertoire, wrapped in our Christmas scarves and hats, decorated with tinsel, the audience grew and became ever more appreciative. David, however, became ev
er colder as he was receiving the full blast of the icy wind! It is always challenging singing in the open air, but we rose to the challenge, and were very well received. It was a lovely, festive start to our Christmas season, and we are looking forward to many more sing outs in the coming weeks.
Sue Davis
Black Sheep Harmony Ladies Chorus
www.blacksheepharmony.com