Black Sheep Harmony are so sorry to have to say goodbye to our lovely baritone, Pat Nowell, who sadly passed away earlier this week.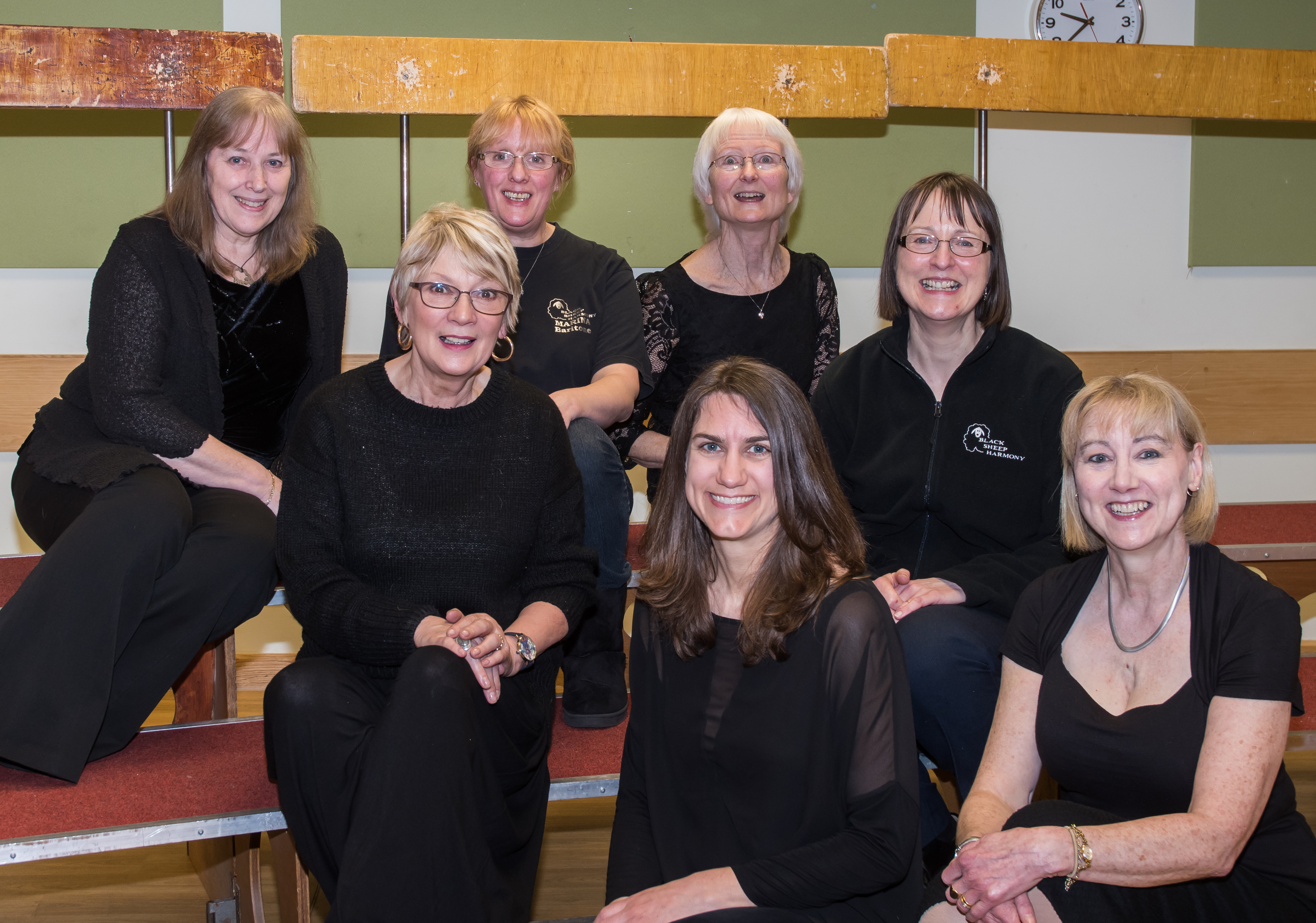 Pat has been a key member of the chorus since she joined us in 2015 after she heard us singing our Christmas repertoire in a supermarket foyer in Yate. She was so moved by the songs and the harmonies that she got in touch to see if she could audition. She passed and, happily for us, became a member of the baritone section and sang with us at many subsequent Christmas events, helping to raise money for local charities. She even looked gorgeous in a Christmas pudding hat.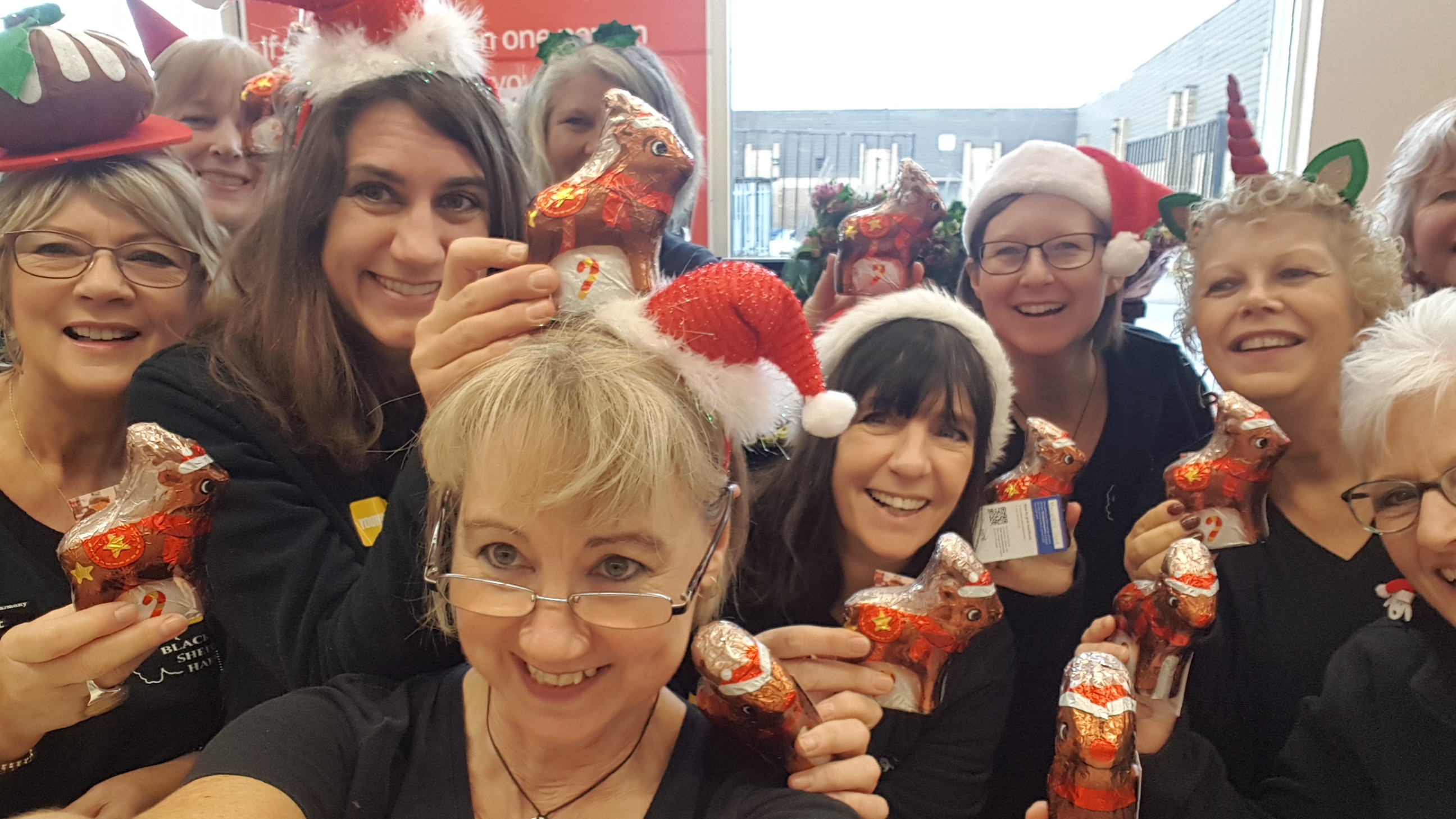 In 2019 she sang with us on Christmas Day to fulfil a bucket list wish for a local cancer patient.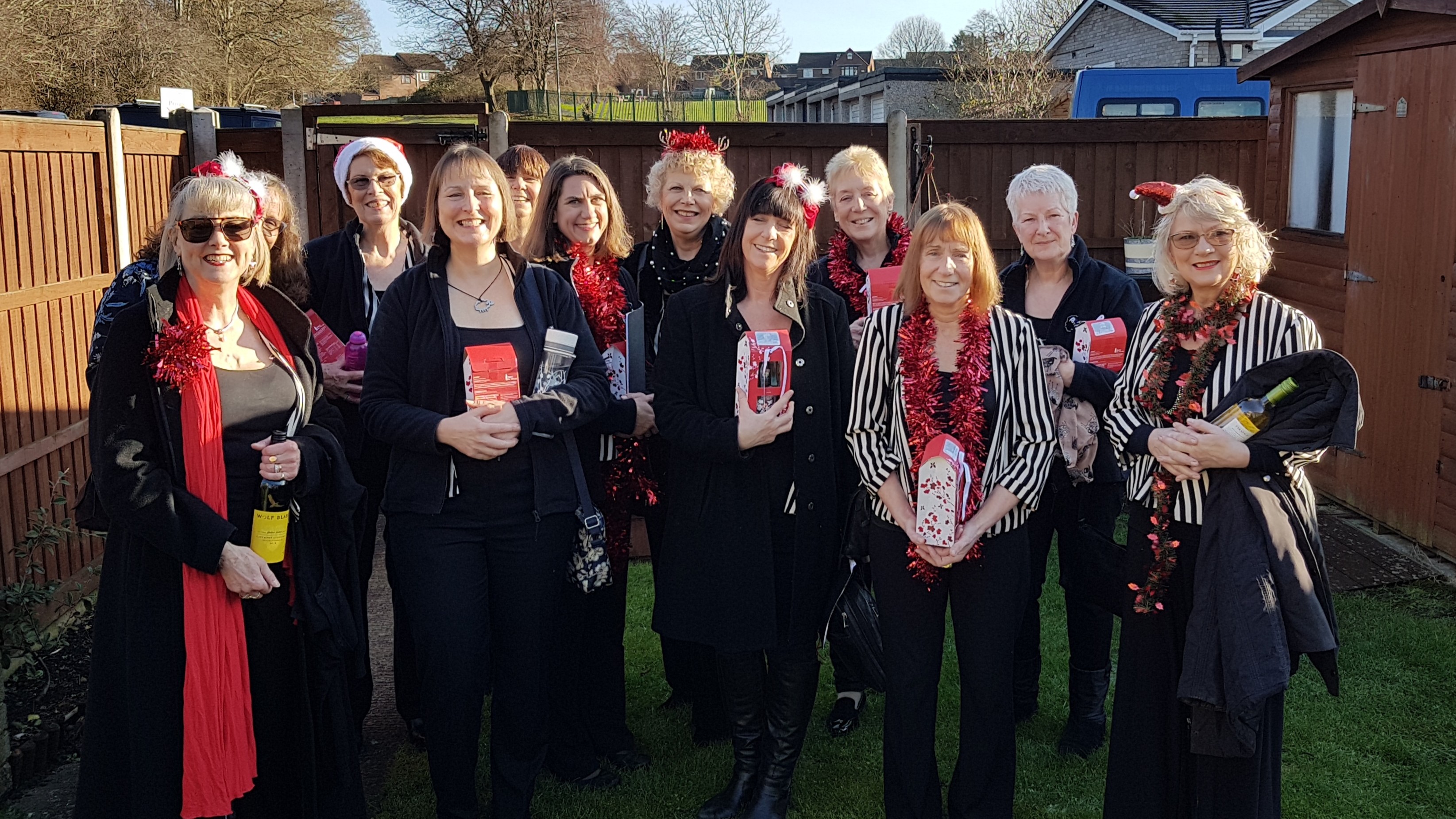 At the Black Sheep's 3rd Birthday party, Pat joined in the fun with disguises.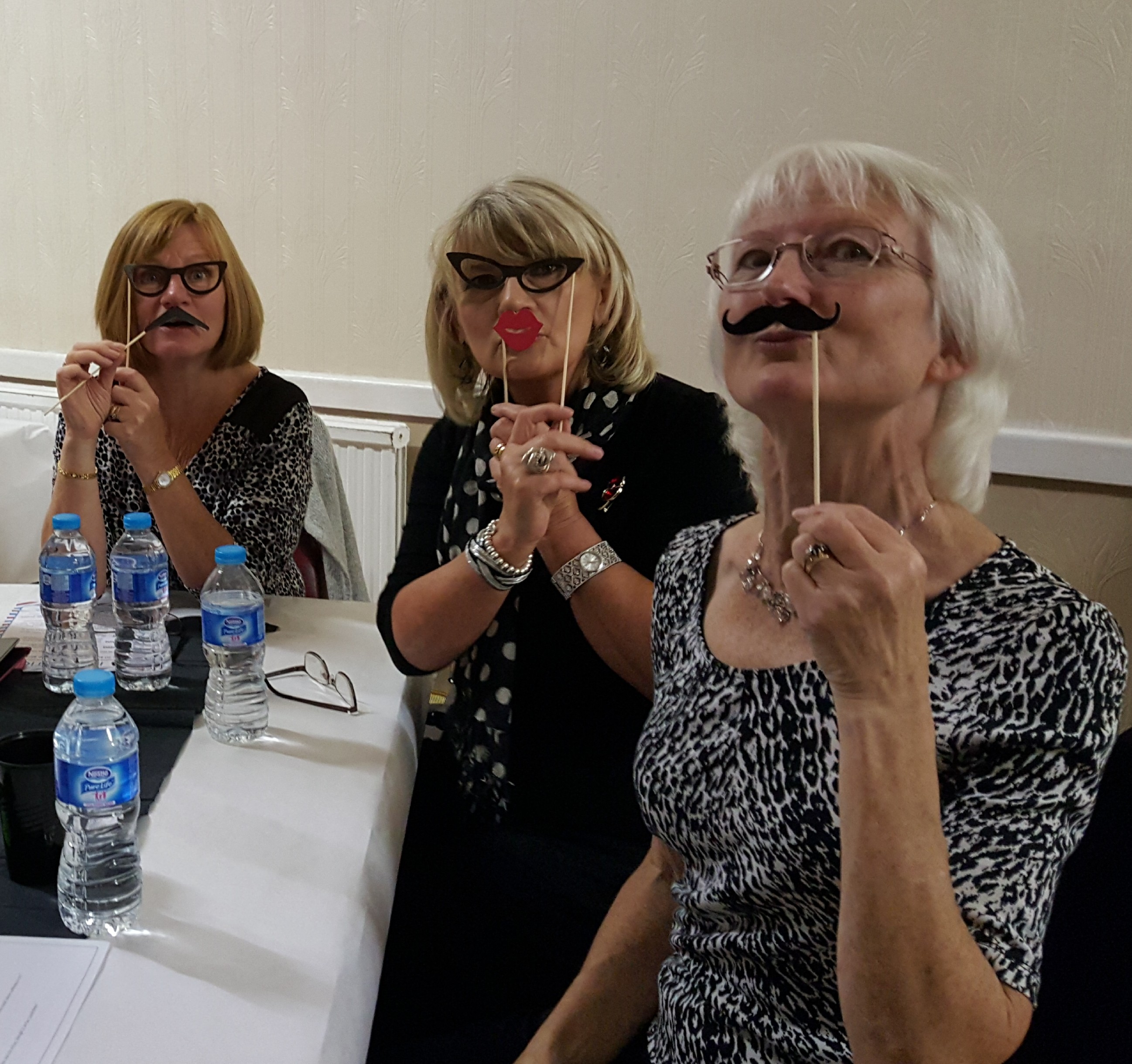 In her youth, Pat worked as a Chanel rep and this had stayed with her as she always looked so youthful and beautiful with her flawless makeup and stylish clothes. She was never seen looking less than perfect.
Pat was so enthusiastic about her singing, but also great fun to be with, always happy to join in with singouts and afterglows. Events ranged from singing in the Radio Bristol Christmas Celebration to Making Music day's singout at Bitton railway, plus many others.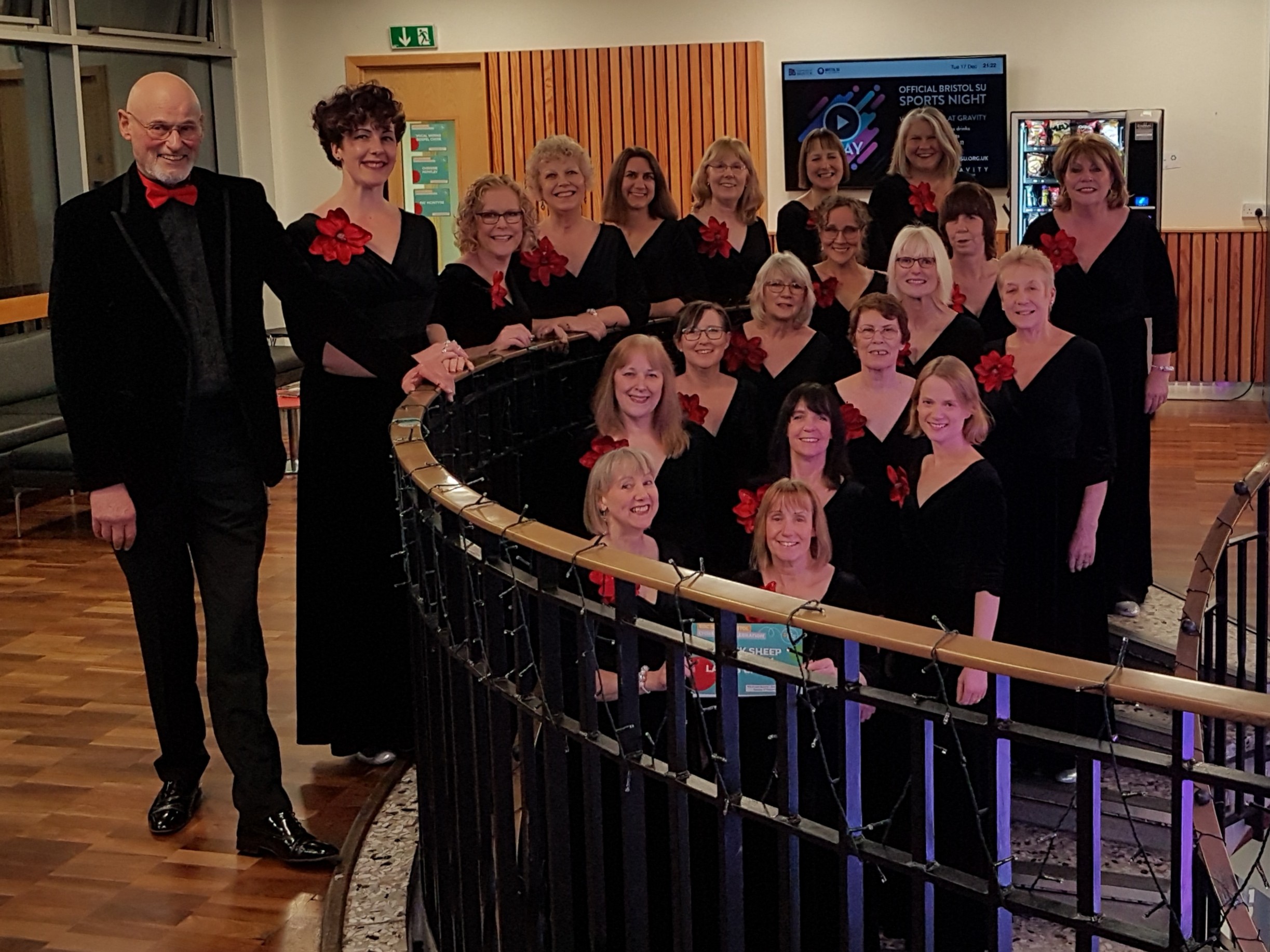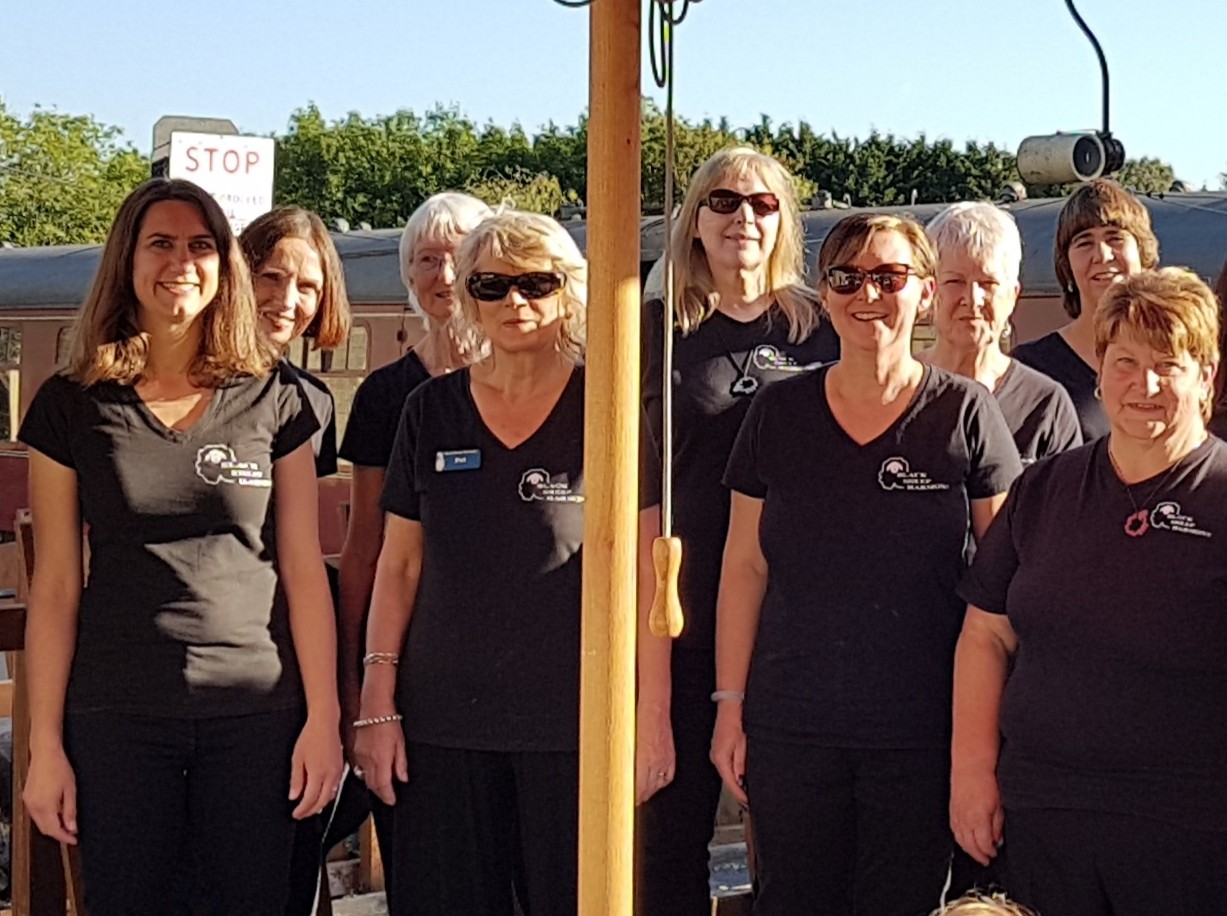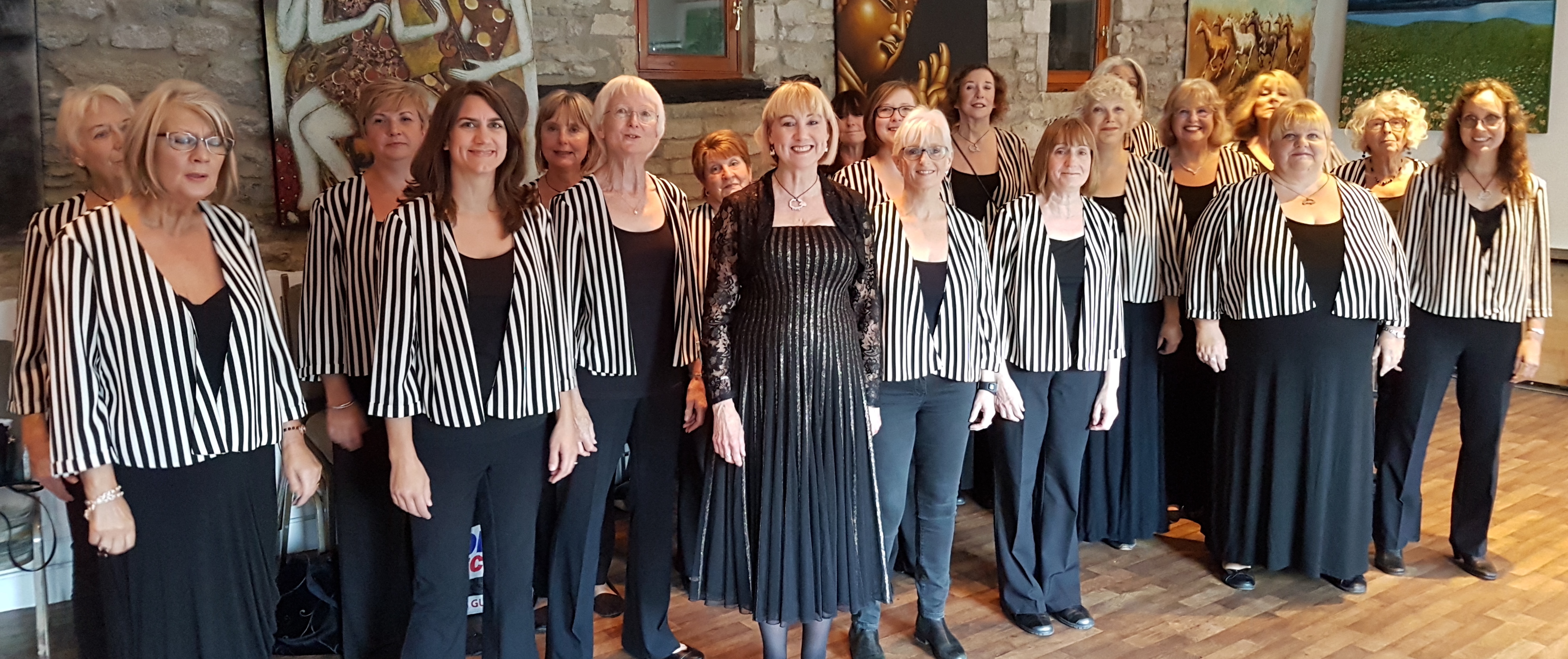 Pat came to convention with the Sheep in October 2017 where she helped us win the best Novice Chorus Award. In the dressing room before we sang, her make-up knowledge was invaluable as she helped members to "look their best".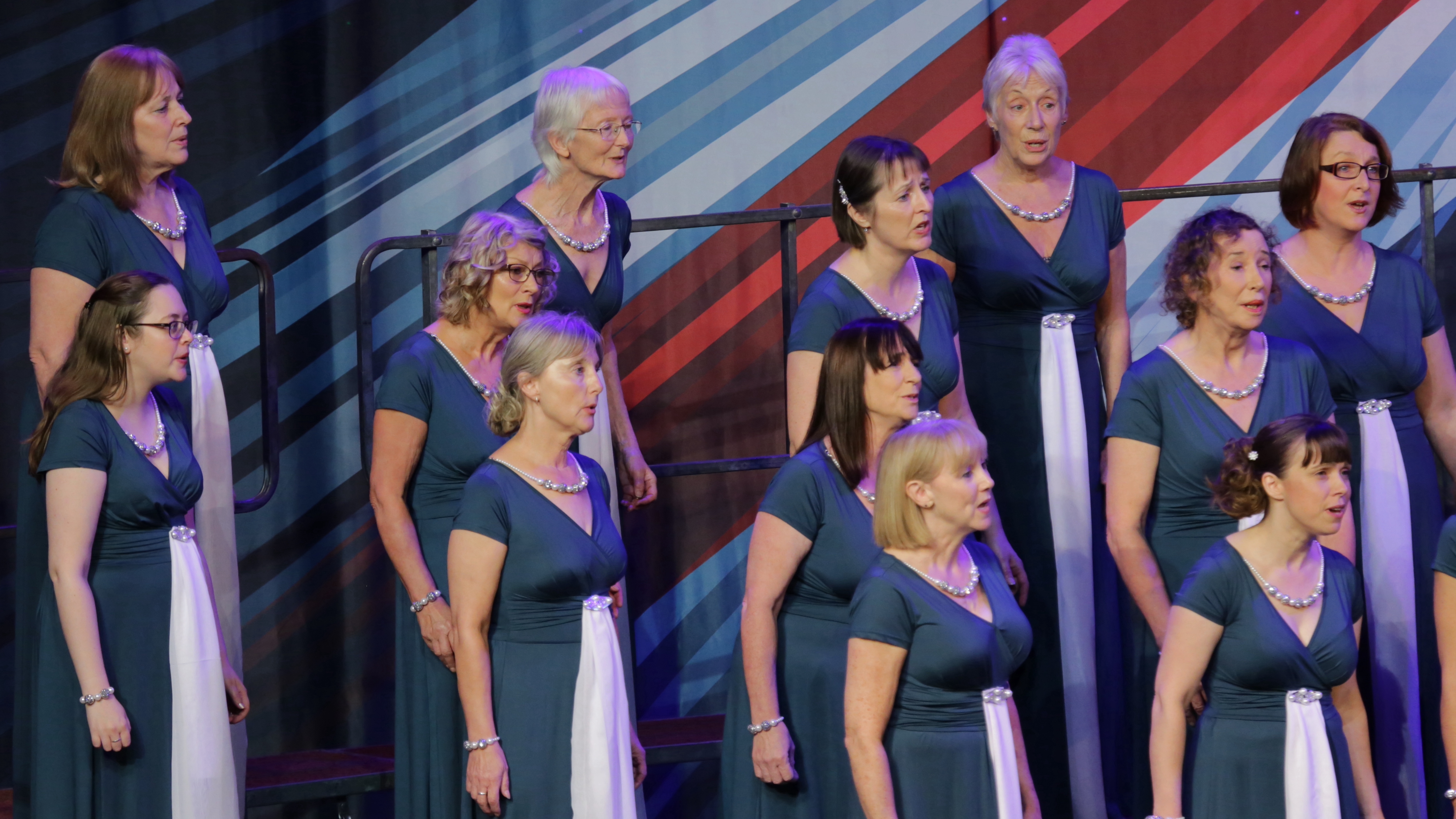 In 2018, we held a vintage fair where everyone came along in vintage clothing, Pat stole the show and won the prize for best costume.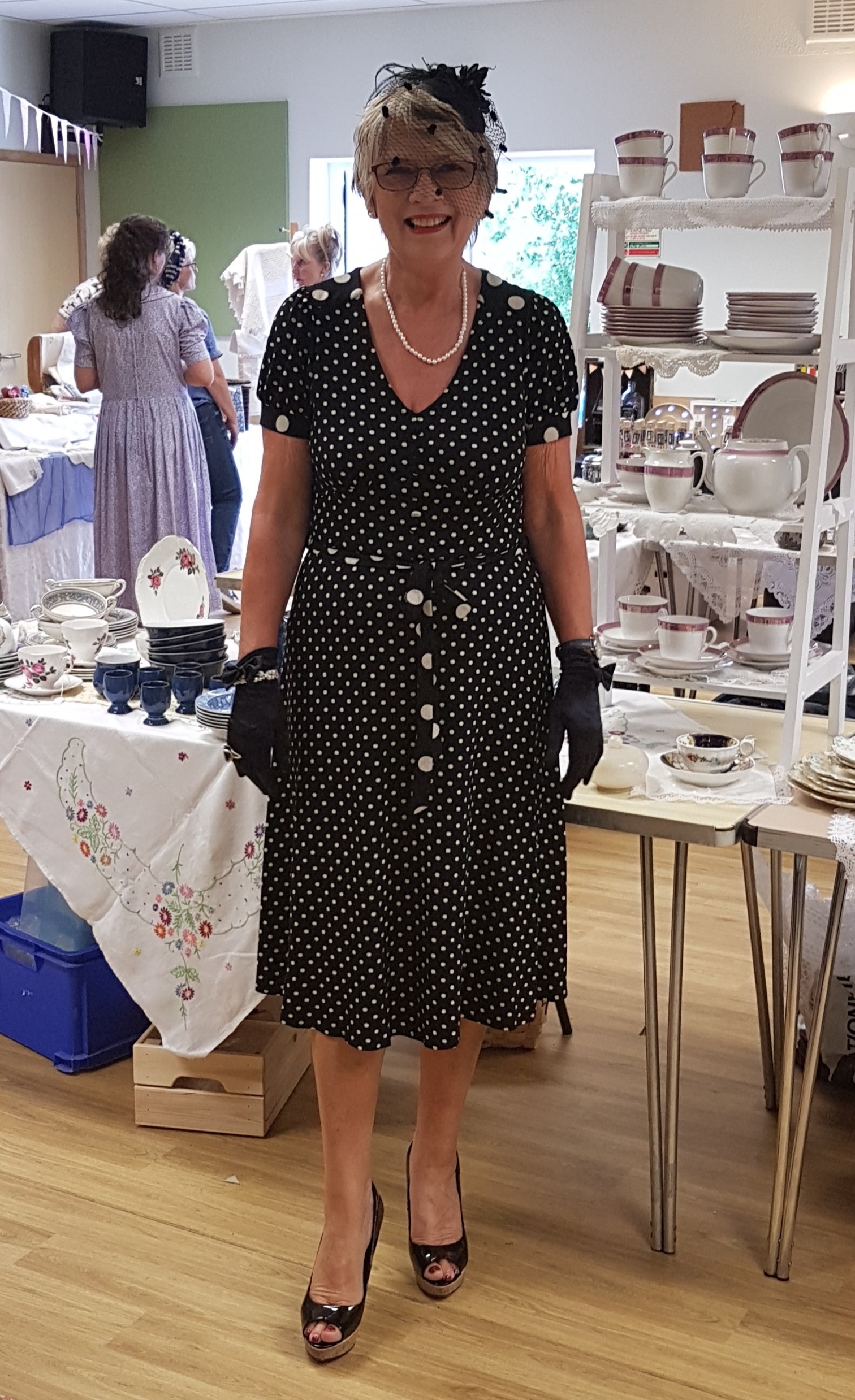 When COVID struck, Pat was always involved in our Zoom rehearsals and parties, overcoming the technical difficulties and helping to keep the flock together in those difficult times.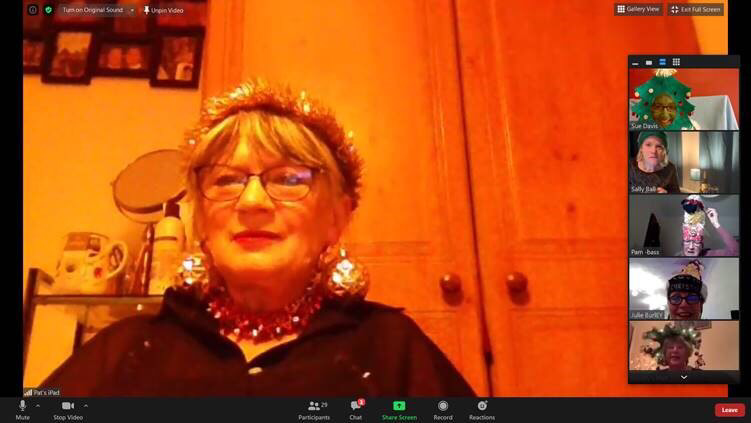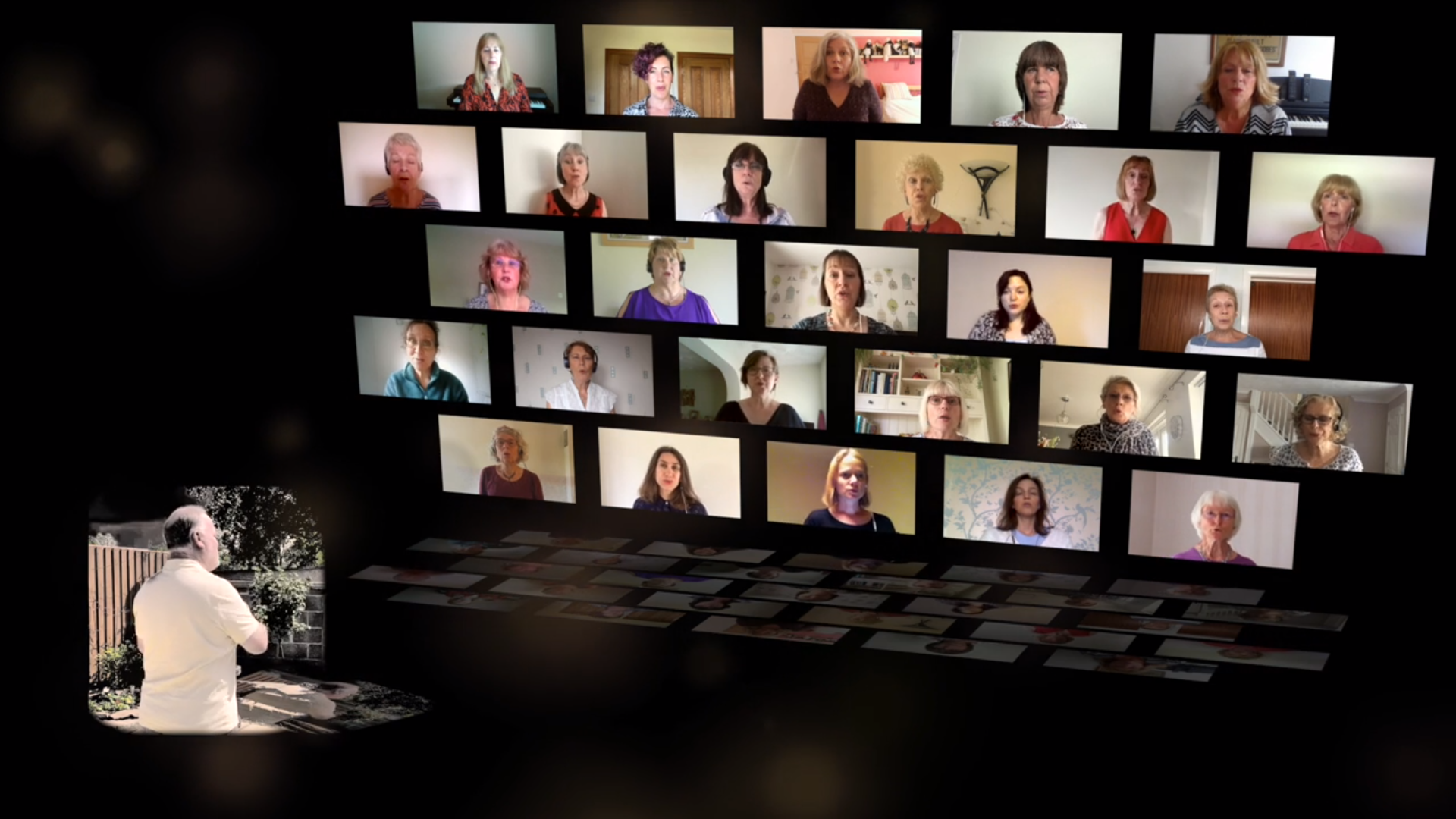 During lockdown, Black Sheep still found ways to perform. Here is a photo of Pat looking glamorous in our "That Man" video:
Pat took part when we used our cars for "Carmony" during the Summer of 2021 when we couldn't sing indoors.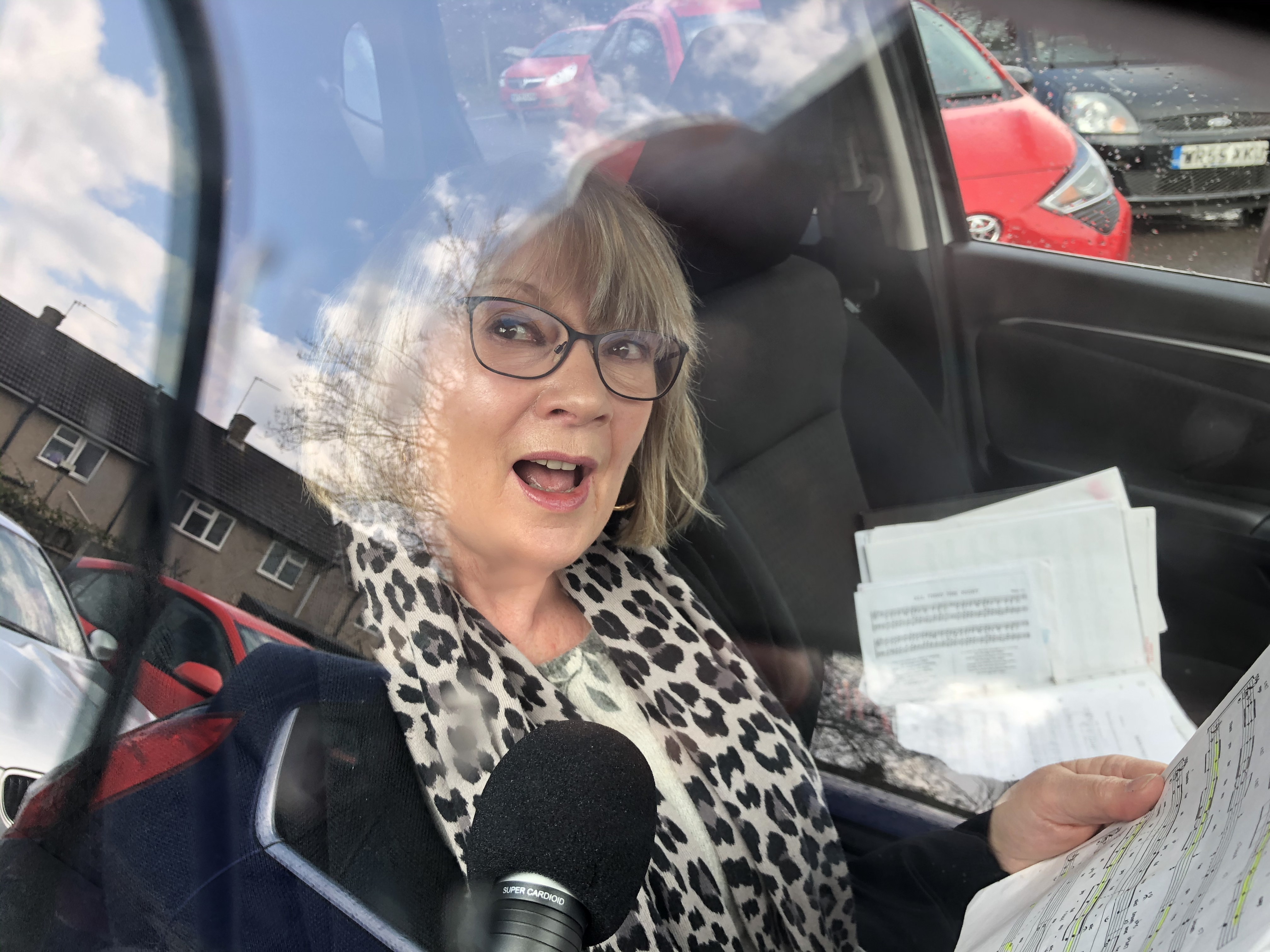 Pat loved her singing and also sang in another choir called Nomine, which although no longer in existence, raised thousands of ££s for Children's Hospice South West, as well as other smaller singing groups.
We send our deepest condolences to Pat's family who were supporting her throughout her illness and were with her in her final days, surrounding her with love. We will miss you so much Pat, but you can now be at peace as you are reunited with your beloved husband, Alan, who you missed so deeply.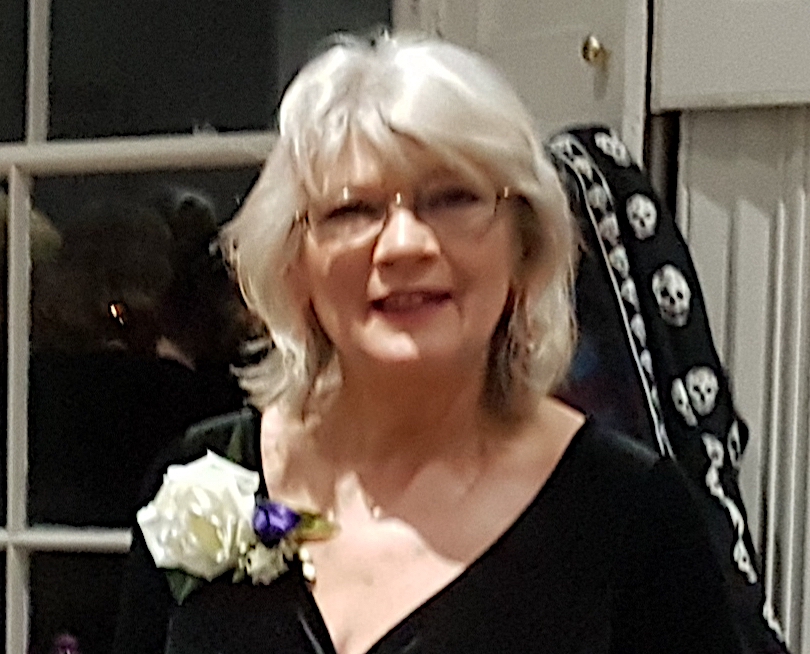 Rest in peace, Pat
Sue Davis